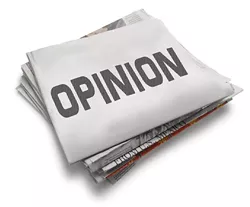 Salt Lake City has become a dangerous place. Crime is skyrocketing. Mayor Ralph Becker did his best to hide it, but it's true. Maybe the mayor-elect, Jackie Biskupski, will make it her priority to do something about it.
Warning: If you need help from a Salt Lake City Police officer—unless you're in a gunfight—or some other unfolding, life-threatening situation—good luck phoning 911.
The story: The phone rang at 6:30 p.m., Tuesday, Nov. 3. My friends, a husband and wife from France, were calling in a panic. Their car—a locked 1999 Subaru Outback containing an expensive new bike, a laptop and an iPhone—was just stolen from the busy Smith's parking lot on Sixth Avenue in Salt Lake City while the couple was inside buying groceries. They don't speak perfect English. They moved to Salt Lake City because the international recreation company that employs my friend, whom I will call Guy, transferred him here 11 months ago. They used to love the city. Now, not so much.
They called the Police Department and were blown off only a couple minutes from the time the car was boosted. The police dispatcher told them someone would "call back." They phoned my son, who was with me, saying they needed immediate help. Why? They were watching the thief, or thieves, drive away from them on an iPhone belonging to Guy's wife's (I'll call her Marie) via the "Find My iPhone" app. They were able to track the car because Guy's phone was still on inside the car. They could see the phone's location in real time as it moved across the map. Crime in progress!
I told them I'd call 911 for them, as Dispatch might understand me more clearly when I explained we knew exactly where the criminals were. I told Guy they would likely dispatch several cars to bust them.
Wrong.
While Guy was trying to find a cop, I was placed on hold twice by a 911 answering machine. The first time, I waited, waited and hung up. A half hour was gone. Guy and Marie called back on my son's cell phone. They were on the way to the police station for help. They had hiked uphill in the Aves and picked up the couple's other car at their house after waiting for a call back that never came.
I tried 911 again and held the line. Dispatch finally answered. I explained that this situation was live, and the police needed to help. Dispatch said something like, "Your friends already called." They were very busy, she said. I told her I was looking at a screenshot of the exact location of the stolen car on Redwood Road, at about 1100 South. "You can bust them!" I implored. She blew me off.
Meanwhile, Guy calls my son to say the dispatcher told him that the police "don't do geo location." He tried to explain that it was he who was doing geo location and that he only wanted to show the phone to a police officer.
Moving ahead another half hour, my son and I arrive outside the Salt Lake City Police Department's downtown palace to meet Guy and Marie. The building is locked. It's been more than an hour since the car was stolen, and we're still watching it move around along the Redwood Road corridor via the live app. Police cars are driving by us, not stopping, despite the fact that Dispatch knows we're outside the door.
I call back 911. The dispatcher starts chewing me out about re-dialing 911. The call has become very testy. I explain that it was likely the people involved in this crime in progress were armed. She said, "How do you know that?" I said, "They are likely to be." I then tell her that I'm going to be writing about this for publication. Finally, exasperated, I tell her, "I'm going to go find the damned car myself."
She tells me not to do that because, she said, "You'll be putting yourself in danger." What? These people we're tracking might be dangerous? We called the police! Repeatedly! No response!
I get in my car with my son. We're off to Redwood Road between 400 and 500 North, the last location of the stolen iPhone. We pull into the Super Saver lot on 700 North and see a police car. We go in. We meet an off-duty officer on store-security duty. We tell him what's up, and without hesitation, he says, "Let's go!" (Great guy!) We point him to the last location we had from the iPhone.
Meanwhile, Guy and Marie ran across an officer on the street downtown and got him involved. Now, there are two police officers on the case—willing and ready to help because we'd finally bypassed Dispatch and explained the urgency and the chance to actually catch someone, for a change.
Too late! We'd lost the 90-minute advantage we had while out begging for help.
The car was found four days later, contents gone. The thieves left an earring and baby articles inside. They broke the starter due to hot wiring. Guy and Marie had to pay the impound lot $215 for the tow that the police arranged, and then, $75 more to tow it to the shop. The cops have addresses to investigate if they want to catch the criminals, but that seems unlikely.
We found two great officers on our own. The problem is—there aren't enough to go around. You are not safe in this city. You are on your own. And the bad guys know it.
John Harrington is a freelance writer who lives in Salt Lake City.