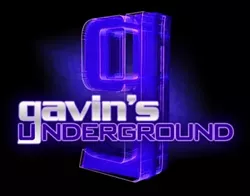 Men, you might wanna take a seat, this sport isn't for the weak.

--- With almost three full seasons under the belts, the Salt City Derby Girls have brought back the lost sport to screaming crowds who are more than willing to fill the Olympic Oval to watch the brutal brawls. With a combination of competitive nature and the friendship of a sorority, these gals prove this is more than your average contact sport. I got a chance to talk to the SCDG President Brew HaHa, as well as veteran skater Veronica Scars and first year rookie Nyda The Dead about the sport, getting the local league started, being a part of the WFTDA, and a number of other topics. (Action photos by Mark Alston.)

Brew HaHa, Veronica Scars, & Nyda The Dead

http://www.saltcityderbygirls.com/
Gavin: Hey B. First off, tell us a little about yourself.

Brew: I like to play Roller Derby.

Gavin: Fair enough. For those who don't know, what is the WFTDA?

Brew: The WFTDA stands for Women's Flat Track Derby Association, which is the governing body on women's flat track derby. They oversee national competition and rank leagues accordingly. In order to become a member you have a rigorous application process before you're accepted.


Gavin: What made you want to start the Salt City Derby Girls?

Brew: I really felt Utah needed this. With a city that started so small, with not much to do, this seemed like the perfect conclusion. Plus, it sounded like a lot of fun!

Gavin: Were there any groups already formed or did you have to start from scratch?

Brew: There were no groups in Utah, but there were other leagues in other states. They are the ones who helped us a lot. They provided information and basic layout for set up. You kind of have to figure out the rest, but when I really needed help the other ladies from other leagues were awesome.


Gavin: Was it difficult getting it up and running, or did things seem to come together easily?

Brew: It was very difficult at first. But as with everything, there are going to be growing pains. You either buck up, and deal with it or wuss out and give up. Luckily I met a lot of women who had the same drive as I did, and now we have a wonderful league that is growing.

Gavin: How long have you been derby girls, and when did you join the SCDG?

Veronica: I started back in September with the Quad City Rollers in Davenport, Iowa. I moved to Salt Lake at the end of January and tried out with the league sometime in March. I tried to start the day I moved here, but they made me wait.


Nyda: My friend and Sisters Of No Mercy team mate Brew Ha Ha once told me that there is a saying: "there is a difference between a girl who plays roller derby and a girl who is a derby girl." When I both understood what it meant to be a derby girl and when I became an actual "derby girl" was the day that I played my first bout against the SCDG team Death Dealers. After that game, I truly understood what it meant to be a derby girl, the excitement, the fun, the emotions, pushing myself physically to where I thought I was going to fall over, but still kept skating. I tried out for the Salt City Derby Girls in November of 2007 and passed the try outs on my first try. That was when I joined. I became an actual derby girl on May 24, 2008.

Gavin: Why did you want to do Roller Derby?

Nyda: When I saw the documentary about the Texas Lonestar Roller Girls banked track league that aired on A&E in 2006, I thought that roller derby looked like something that I would be able to physically do and would also like to do -I used to love roller skating as a kid. I have never been involved in a sport, or a group, before skating with the Salt City Derby Girls. I hoped that roller derby would allow me to meet other girls who were like me and who I could be friends with. I also wanted to be able to express my aggression and channel my unused physical energy in a positive way. All of those things definitely happened.


Veronica: Multiple reasons. The camaraderie. All of these women are so unique and so different from each other, and it's so great to watch them work together for a common goal. And there's so much love between everyone. I automatically had 60 new friends as soon as I moved here, and you can't really get that anywhere else. And then there's the thrill of the sport and the competition. There's nothing else like it out there. Most women's sports are quite boring, and this is something that forces you to be aggressive. I love that it allows women to play just as rough as the boys.

Gavin: What was it like during that first inaugural season, both good and bad?

Brew: Well, the bad would be that every problem that arises is a new problem that you have to learn solutions for. The good would be that "Wow! We have Roller Derby?!"


Gavin: What's been the good and bad about it since you started?

Veronica: The friendships are absolutely the best, which I talked about above. The weight loss wasn't a bad thing at all. Skating two to three times a week forces a completely lifestyle change for the better. It's some of the best exercise I've ever gotten. I've never, ever been a sports-oriented girl, so I've never really known the thrill of competition or winning, or anything like that. So that feeling was so exhilarating. The very first time I skated in a bout was awesome, despite the nerves. It was amazing. The bad is all of the drama that occurs behind the scenes. All of the in-fighting and natural drama that occurs when you get a group of girls together can be a bit overwhelming at first, but it's worth going through all of that to have this experience. And I think everything this league has had to overcome will, in the end, make it stronger.

Nyda: There hasn't been anything "bad" that I have experienced since starting. Roller derby has taken some serious commitment and to play my best, I've had to really push myself mentally and physically. But those are things that have not been a huge part of my life before roller derby, so it has definitely helped me strengthen those weaknesses. One of the best things that has happened to me from skating are the physical changes in my muscles and body and the increase in my endurance. Physically and mentally, I feel so much better because of roller derby. I wasn't very active before and derby has given me a reason to be more involved with life again. My favorite things about roller derby so far have been the friends I've made who I am fortunate enough to skate with as well as the actual skating -playing the game. I have so much fun out there! I wouldn't do it if I didn't love it.


Gavin: Did you know you'd be back for a second year or were there some doubts?

Brew: Oh, I always knew we'd be back. It didn't matter if 20 people showed up or a thousand showed up, we are playing this because we want to and because we have fun doing it.

Gavin: What did you think about the media attention you got that first year?

Brew: It was pretty positive, they really didn't know what to make of us, and I'm sure a few thought we wouldn't last. But here we are, 3 years later, and we're still skating and screaming our way to your TV.


Gavin: How did you come about joining the WFTDA, and what was it like for you becoming members?

Brew: It was hard, we had to make sure we were tip top, and complied with all of their rules. But very much worth it. There is no point really in playing if you aren't going to compete on a national level and get ranked. I mean, how do you know you are good? It's all about kicking ass in other states, and showing them what you got.

Gavin: I saw that Salt Lake is ranked as a Class B League. What exactly does that mean and how do you become a Class A?

Brew: Class B pretty much means newbie leagues. We have to play a certain number of games before we can become Class A, which we are working on. But money is tight. We pay for all of our travel out of our own pockets, which hinders how many games we can actually play a year. If anyone out there would like to sponsor the Shakers, and take them around the country to kick some interstate @$$, let us know!


Gavin: What's the experience been like competing against teams from neighboring states?

Brew: Very fun! You win some, you lose some, but all in all it's a very rewarding experience. When you get beat, you realize what you need to do to get better. And when you win, it feels great to know that training paid off.

Gavin: Do you wish there were more minor leagues in your area?

Brew: It would be nice if St. George and Orem got leagues! Also we want Evanston to have one. The East Coast has so many leagues within hours of each other that they can play each other all the time and raise the skill level time and time again. On the West Coast we are so spread out it's harder for us to get to another league and compete with them. It's been 3 years, and we haven't been able to play as many leagues as we would have liked. We would like to travel more; will you feed our hungry derby girls?


Gavin: On your own growth, are you aiming to add more teams, or do you feel things are good as they stand?

Brew: As far as teams, probably not. We have a max roster of 20 girls per team, and we haven't reached that yet. We have 4 home teams, plus our all star team which is made up of girls from each of the home teams. We want the best of the best, so all women who want to join roller derby should! We have room for ya!

Gavin: What's your take on the WFTDA today, both good and bad?

Brew: I think is a wonderful organization. It really is the NBA of derby. They are growing as well, so they do hit bumps along the way, but everything they have done and put together has been amazing. It is made up of several of the women across the states, and they all work together - with no pay mind you - to make this happen. I truly feel honored for SCDG to be a part of the WFTDA. And we will continue to play other states and kick some butt in the name of derby!


Gavin: Is there anything you'd like to change about it?

Brew: Yes, I would like millions of dollars to fall on the WFTDA's lap so that they can meet and achieve their goals without worrying about how they are going to pay for it. If they could afford to pay the teams that attend the national derby competitions, I am sure more girls could come out. In the meantime though, they are doing everything wonderfully.

Gavin: If someone wants to be a derby girl, what do they have to do to join?

Brew: SKATE! I can not stress that enough. Girls need to know that you must know how to skate. We are already an advanced league, we don't have time to train girls who have no idea how to skate, or put up with girls who just want to show up in a cute skirt and call themselves a derby girl. We want serious women, who want to kick some serious ass. We train all week, and on our "off" time we are still training. We work really hard, and if you work really hard then we want you. We have tryouts coming up, and all women who are even thinking about it, need to get on their skates right now.


Gavin: What would be your thoughts on anyone thinking about joining?

Nyda: If you are thinking about joining a derby league, start skating now. Don't just sit around and talk about it. Take a friend, go to a roller skating rink, put on the rental skates and just start skating! Seek out girls who are already involved with roller derby and start talking to them. When you skate, skate with the mentality that you are there to have fun. But also, be prepared to genuinely invest your time and your heart into roller derby. It will give you back what you put into it -it has given me so much more than I ever expected. It has been worth every second and every drop of sweat and I am a stronger, healthier, and happier person because of it. If you think that roller derby might be for you, you've got nothing to lose by trying!

Veronica: Don't let the fact that you're going to fall get in the way. That's what the pads are for, they protect you. If you want to do it, if you want to skate with this group of girls and honestly are willing to put in the work, then don't hesitate. The balance and speed and hits will eventually come with practice.

Gavin: What have you got coming up the rest of the year?

Brew: Our last game will be in October against Sin City (Las Vegas). And that will be the end of 2008. Before that, we have our Birthday party (which I hope you all will come celebrate with us!) we have tryouts (which I hope many ladies out there will join us!) and a few more events planned aside from the rest of our games. So keep on eye on our website, we're always looking for a good time!

Gavin:
Anything you'd like to plug?
Brew:
Yes, thank you to all the Salt City Derby Girls who work their asses off to make this league a success! You all have come a long way and every game you just get better and better. Keep kicking ass out there you Man Killers, and let's show the rest of the Nation that Utah has more than Polygamy!