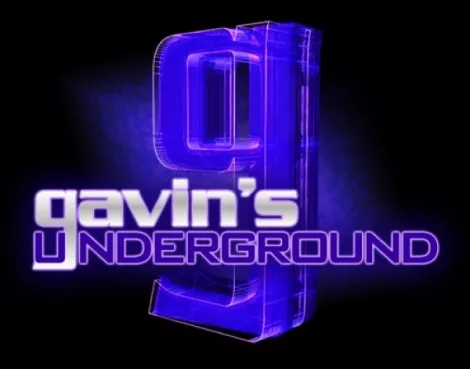 A few weeks ago the broadcasting landscape changed drastically for one radio station, as X96 laid off several of its staff and put a lot of programming on the chopping block. In the process effectively ending the broadcast of any local music on the station. But from the ashes, a familiar name fired back.


--- Portia Early has been a fixture in local broadcasting for years, but the past five have put her front and center in the local music spotlight. Running the popular Live & Local series that helped give the scene a mainstream location and artists a chance to be recognized on a grander level. But once the writing was on the wall at X96, Portia picked up and headed out before they got the chance. Not more than a few days later a shift at UtahFM was hers, giving her the ability to play whatever she wanted and speak her mind like never before. I got a chance to chat with her about her career and on local music as well as some other random thoughts, all topped with pictures from a few weeks ago as everyone raided her first show.

Portia Early


http://www.utahfm.org/

Gavin: Hey Portia! First off, tell us a little bit about yourself.

Portia: I was born in Burley, ID. My parents moved to Holladay, UT when I was two. They met in Salt Lake in the 60's, then moved in with my mom's parents in Idaho. I was born in 1971. Grew up in Holaday, went to Skyline High. I was always into theater since I was in the fifth grade. We had to do any book report then, and I found a book on plays. I asked it I could direct a play instead, which was Pippy Longstocking, and the teacher said yes. Of course I starred and directed it. That's how that started.

Gavin: What first got you interested in music?

Portia: I was nine when friends showed me tapes of The Cars and B-52's. I was exposed to B-52's "Hot Lava" and thought it was so weird! I preferred "Quiche Lorraine". That was the funniest song ever I thought. When I was 10 I owned Devo's New Traditionalists on Vinyl. Then The Go-Go's Beauty and the Beat was my second album. In 1985 a school friend told me about this really cool station called KCGL. It was all new-waver stuff ran by Mr. Mike Summers and Mr. Bruce Jones (A.K.A. Biff Raff).


Gavin: On college, how was your time spent over at Westminster?

Portia: I started college in 1989 at Chapman University in Orange, CA. I moved to Westminster six months later because I was homesick, but I wished I finished in Cali. That was a fun school. Westminister was a good school, but the theater department was horrible until 1991 when a new theater was built and more teachers were hired. (there used to be only one) I lived in the dorms my first year there and those kids were cool. I was kinds popular there because I started in all the plays.

Gavin: What inspired you to go into broadcasting?

Portia: I was in a talent agency in 1992 and ran into a DJ who worked the morning show on KJQ with Kerry Jackson (not Bill, and I forgot this guy's name). By that time Mike and Co. already established the new X96 and KJQ had a completely different staff with the exception of Kerry. I asked this guy if they still did "DJ for a day". I did that, got hired on Saturdays for no pay. I sent out ten airchecks and Summers called me back. I started X in January 1993 working Monday mornings 2-6.


Gavin: What was it like for you working there during the "heyday"?

Portia: The early X was fabulous and even though I was on the bottom of close to of the totem pole, I had a blast! We made our own sweepers (no big announcer guy voice back then). I interviewed a ton of 80's musicians like Rob Dickenson of Catherine Wheel, Sarah McClaughlan, Jellyfish, The Origin, Live; and Love & Rockets and Peter Murphy a month apart from each other! I was also the music news director. The news was played on-air and the website, which I wrote, produced, voiced, and recorded. That was my favorite!

Gavin: What was your initial reaction to the Simmons buyout in 1998?

Portia: The music news was cut, and so were my on-air hours. So I left. It was so sad!


Gavin: I read that you headed off to Arizona after that. How was your time down south and what were you up to down there?

Portia: I followed a boyfriend to Arizona in 1999 and worked at KEDJ in Phoenix. Not as fun as X was. And the people weren't the same.

Gavin: What persuaded you to come back to SLC and work at X96 again?

Portia: Boyfriend didn't work, I came back in 2001. I found out in 2004 that Todd was in charge and was hiring weekenders.


Gavin: How did you come to be involved with Live & Local?

Portia: I did Locals Only in 1996-1997 programmed by Sean Ziebarth. Doug was gone in 2005, Todd asked me to take over. I was thrill-illed!!!

Gavin: What would you say was your favorite or most rewarding quality of the show?

Portia: Getting the right bands in the right places. And calling the winners to tell them they are playing the main stage at the BASh. I loved their reactions!


Gavin: What was your reaction to recognition you got for your work on the show?

Portia: Overwhelming at first. I got a Slammy after I was the host for only three months, and I didn't know what it was!

Gavin: Did you know the end was coming or was it very sudden? And how did you react to it?

Portia: Kinda both. I wasn't happy for the last three years. I felt that I was being praised by everyone except for Simmons. I was making $10 an hour for a part time job. I went to ask for a raise and a better time slot, and that's when Todd told me that there would be no more overnight or weekend live DJs, except for Live & Local from 10-Midnight. Then I decided to leave. I left four days after the news.


Gavin: How did the offer for UtahFM come about?

Portia: I've been friends with Patrick Commiskey since February. I told him the Monday after I quit that Saturday. I got a job offer the next day.

Gavin: How has your time at the station been so far, and what do you think of the new shift?

Portia: Oh my God, I work during the day! It's liberating, I love the freedom I have and I'm going to be so involved with the community. No pay, but I'm having a blast and there have been a few paying opportunities outside of that.


Gavin: Now for the fun questions. What are your thoughts on the local music scene, both good and bad?

Portia: More bands are being unique and creative, and some are still stuck in metal or emoland. I hope we continue to grow. There are the music venues but we could definitely use more. More creative bands would be nice.

Gavin: What's your overall feeling on local radio, both corporate and local?

Portia: No comment on corporate. Local gives the freedom to play the creativity that needs to be noticed.


Gavin: What's your thoughts on local labels, and do you believe the help or hinder musicians?

Portia: Labels help, but I think just in the state they are in.

Gavin: What do you think of our current venues, and are there any changes you wish they'd make?

Portia: We need more, and they need to look nicer!


Gavin: Real quick, what are your thoughts on the local art scene?

Portia: The local art scene is awesome. It's so diverse and involves all age groups. I love Gallery Stroll and the events Art Access gallery provides.

Gavin: Where do you see Utah entertainment in the next five years?

Portia: Emo-free, and taking over the world!


Gavin: What can we expect from you the rest of the year?

Portia: I'll be living at the Utah Arts Festival this June. I helped pick the bands for that. I also may book shows at the Salt Lake downtown library and I may be on a media panel with everyone's boyfriend, Doug Fabrizio. I am for sure going to broadcast my UtahFM show live from different coffee shops playing live music. I am also booking bands and emceeing monthly at Huka by Fashion Place.

Gavin: Aside the obvious, is there anything you'd like to plug or promote?

Portia: Me! I could use some extra cash. I DJ weddings and events. Just email me at portia@utahfm.org. Also any major animation productions, I'm available for my break as a major cartoon voice!