Vivid imagery plus inspiring athleticism meet, once again, at Banff Film Festival, hosted by the U's Outdoor Program at Kingsbury Hall this past week.---


Whenever I go to outdoor sports film festivals, despite a desire to stay interested during kayaking, running or unicycling movies, I generally zone out. Until, that is a movie about my sports comes on the screen. That said, Tuesday's showcase left me desirous for powder and anticipatory for summer mountain biking. My highlights were as follows: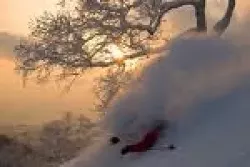 Signatures: Canvas of Snow was filmed last January and February in Japan, when they received upwards to 400 inches of snow. To put it in perspective, the monthly average for those months at Alta is about 80 inches. Filmakers had powder coming out of every nook and cranny, but it was worth it. They were able to capture the aesthic beauty of Japan, what many foreigners invision from too many scenic karate movies, but are disillusioned upon arrival—it's a foam-padded neon wonderland. I try to talk myself out of it but ski-porn music just makes the movie, especially on an impecable sound system like Kingsbury. "Skinny Love" by Bon Iver layered over subtle to stark lines in chest-deep powder as snow gently falls in the foreground is really an incredible spectacle. If you missed Banff, and you want to see an amazing movie, I would recommend this, above all.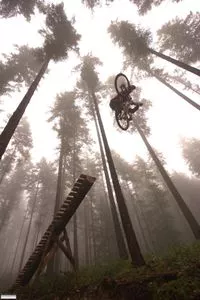 Kranked: Revolve was equally asthetic but for different reasons: bold green pines and red-hued dirt made the screen pop as the riders rallied behind one another, nearly tire to tire, jumping, flipping, careening around tight corners. Fearless of the side effects that gravity's pull reigns on mortals who choose to fly through the air, these riders are daring, to say the least. This won the People's Choice Award at Banff.


However, it's not too late to see the best of the best. On March 4, the U's Outdoor Program will host Radical Reels, highlighting the best of Banff. It's reserved seating, so get your tickets now to get a close seat (and be blown away).