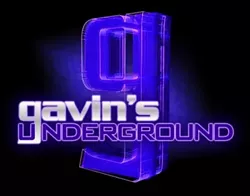 Hello to all you green swill drinking enthusiasts. My Irish heritage wants to laugh at you, but my Irish spirit just loves to support you, and spirit wins out most of the time. Before we delve into that for this short post today, let's take a look at the recent update to the 337 Memorial Wall.


--- Now, its Saturday the 13th, the afternoon following SLC's St. Patrick's Day Parade over at the Gateway. A mighty fine celebration to be had. As many of you may or may not be aware of, the parade came near close to not even happening this year due to city cutbacks. But with the help of several organizations and donations the Hibernian Society was able to put on the show for everyone this morning. Despite the bitter cold the spirits were high, and speaking of spirits, I'd like to personally thank everyone who recognized me this morning and shared their own with me. Fourteen different kinds of whiskey, some bourbon, and at least two home-brews of... well, whatever it was my body sure love it. And of course making my way down with the City Weekly van blaring Irish rock. Good selection Jackie. You can find over a hundred pictures from set-up to going down the parade route over here. Thanks to everyone who came out and showed us some love, and many thanks to the Hibernian Society for pulling everything together and throwing one hell of a celebration.


Moving onto film, for those of you looking forward to showing off your work, its a band new season for the Tower Theater's Open Screen Night. This Wednesday at 9PM the Tower opens its doors to all local film makers and their short films to be displayed in a festival with two winners for Critics and Audience choice, but we've talked about this before. Find more info at the Salt Lake Film Society's website.
[image-x]
Coming up this week we'll hit slam poetry, visit Gallery Stroll, talk skate and snow, check out another play coming up and preview a national concert about to take off. But honestly I don't know if even all that will happen, everything has been up in the air this year and never really knowing what's going on. Make things interesting! So as always, we'll see what happens.