It's not often you find an artist able to glide between genres quite as gracefully as Patty Griffin.---
Granted, the singer/songwriter tromps through closely related fields, but watching her Kingsbury Hall show Tuesday, one couldn't help but be impressed with her dextrous handling of gospel and country, folk and blues.
After welcoming the crowd to what she dubbed the "Downtown Church Lapsed Catholic Gospel Tour," Griffin led a stellar band through 20 songs that touched on all things rootsy, with a set list that leaned heavily on her new Downtown Church album.
Downtown Church was produced by Buddy Miller (who played in Griffin's band Tuesday and opened the show with a stirring set of his own), and the new collection of gospel-tinged songs had no problem standing up alongside older favorites thanks to the energetic, engaging performances on stage.
Among the highlights Tuesday from Downtown Church were the slyly rocking "If I Had My Way," "Little Fire," the Miller duet "Never Grow Old" and the blues-drenched "Wade in the Water." "Move Up" is fully capable of stirring up a full-scale revival, even on a dark, dusty night in Utah. "The Strange Man" killed, as did the set-closing "We Shall All Be Reunited."
When Griffin did stray from Downtown Church, the quality didn't. A solo, acoustic take on Waylon Jennings' "I'm a Believer" was strong, as was "Heavenly Day" from her excellent Children Running Through album. The encore even included a foot-stomping take on the Fabulous Thunderbirds' "Why Get Up?"
A new song, "Get Ready, Marie," detailed her lascivious grandfather chasing after her chaste, severe grandmother—a tune inspired by a funny old family photo.
"That was a sexy song about my grandparents," Griffin said. "That's not easy, to do that. They don't teach you that in songwriting school."
Griffin was quick with a quip all night, perhaps inspired by Miller's winning stage presence; he keeps a running commentary of comedy going between each of his songs.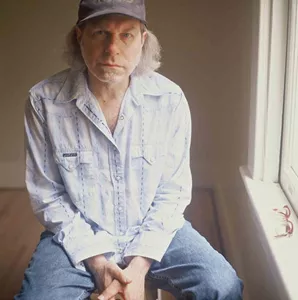 Miller' set, which included Griffin singing as well for most of it, had a gospel tone of its one. Several of the songs came from his Universal House of Prayer album, including "Wide River to Cross" and "Worry Too Much." "That's How I Got to Memphis" was delivered solo and acoustic, while "Gasoline and Matches" from his 2009 album with wife Julie Miller, Written in Chalk, was a ribald blues stomper.
As a double-bill, the Griffin-Miller show was remarkably cohesive and consistently excellent. Here's hoping their collaborations continue into the future.