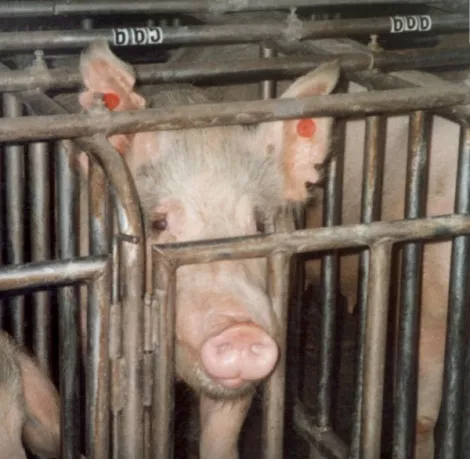 Brigham Young University's debate team tomorrow at 2 p.m. will spar with PETA vice president Bruce Friedrich. The topic will be, "Should BYU students eat animals?" ---
Friedrich's been travelling the country, sparring with university debate teams all over.
People for the Ethical Treatment of Animals, or PETA, spokesman Ryan Huling said BYU students contact the organization frequently. He said students are provided vegetarian and vegan meal options on campus that get mixed reviews, but the organization receives more notes and concerns from BYU students about the lack of campus debate on the subject of animal rights.
"[The BYU debate team] is in it, I think, for the same reasons that the students want the debate. They think there's no downside to having an open discussion on issues for students," Huling said. "The BYU debate team, to their credit, jumped at the opportunity."
PETA debate
Friday April 2, 2 p.m.
BYU-Provo, Maeser Building, room 321