This weekend is particularly appealing for music fans, with an odd convergence of shows and styles arriving in SLC.---

Friday night in particular is loaded with options. At The Depot, you have the return of John Lydon, aka Johnny Rotten, and his death-disco crew Public Image Ltd. According to former Sleater-Kinney guitarist and current NPR music blogger Carrie Brownstein, the current tour is definitely worth catching, if only to eyeball the middle-aged former mod kids who will show up. And of course, you'll want to read our interview with Mr. Lydon to get hyped for the show. Check back Saturday for a City Weekly review of the show.

Just around the corner, Brooklyn buzz-band Yeasayer is headlining at In the Venue, with Sleigh Bells opening. Check out our interview with the band, and visit us again Saturday for a City Weekly review of the gig. Are Yeasayer worth the buzz? We'll let you know.

Competing for your entertainment dollar tonight is the Save Our Oceans show outside at the U, featuring Michael Franti and Rogue Wave. Pretty good double-bill, especially if you're a U student who gets in free!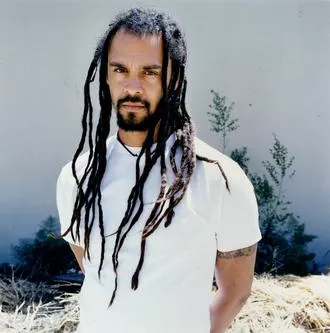 Saturday night, As Tall as Lions headlines at Club Sound, while the Vivace group of the
Utah Symphony
celebrates its 5th birthday with a post-show party at
Abravanel Hall
. At the
Grand Theatre
, Caleb Chapmen and the Crescent Super Band headline an Excellence in the Community concert Saturday. Afro Omega and the Green Leafs deliver some reggae at
Bar Deluxe
. And Earth Jam, full of loads of free music, runs all day Saturday and Sunday at Liberty Park.
And Sunday night, long-time Utah fave and modern folkie Ani DiFranco is headlining a gig at
Kingsbury Hall
—she always delivers a worthy show. At
Club Vegas
Sunday night, you can catch the punk-rockabilly of Koffin Kats.