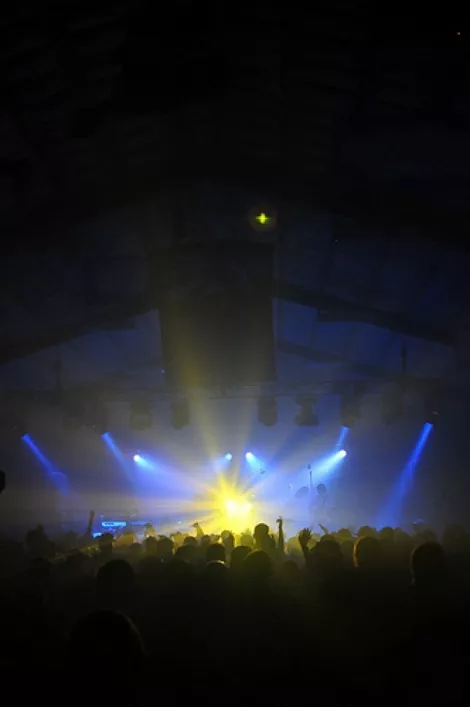 From folk-rock to funk and reggae, the High Sierra Music Festival in Quincy, Calif. offers four days of explosive music leaving folks with nary a fireworks desire for their Fourth of July weekend.--- Nestled in the quiet, lush mountains north of Lake Tahoe, the festival, in its 20th year, is one of the west's great music festivals. Better yet, it's less than a 10 hour drive from Salt Lake City.

Held on the Plumas-Sierra Fairgrounds in town, the area is transformed into a tent/ RV village where fans and artists mix and mingle in a casual and fun environment with 10,000 attendees and over 50 artists on four daytime and four nighttime stages. The musical possibilities are seemingly endless. City Weekly will be in attendance for festival reviews and interviews with bands like the Avett Brothers, Big Light, Edward Sharpe and the Magnetic Zeros and more.

One dedicated concert-going Salt Laker, Dagney Strossner, 29, currently hiking the Pacific Crest Trail with her friend Emilee Walker, will be getting off the trail at Yosemite National Park and hitching a ride to Quincy, Calif. Strossner says it's one of the few side-trips the duo will be taking, but well worth the zero hiking days. "High Sierra is going to knock the socks ... wait, no one wears socks there ... knock the dirt of of everybody's dancin' feet. I can't wait," says Strossner from Mammoth Lakes, Calif.

Among the acts that Strossner plans to see, Trampled by Turtles is on the top of her list. In a recent City Weekly interview (see Trampled by Turtles Urban Lounge concert preview in the upcoming July 1 issue) with mandolin player Erik Barry, the oft-overalled, bearded strummer discussed the band's versatility at festivals. "The descriptions of us at festivals vary. At the festivals were there's a lot of rock 'n' roll, we're billed as bluegrass, and when we play bluegrass festivals, we're billed as rock n'' roll. We benefit from people being curious. So far we are able to walk that line really well and that's our advantage." And, they are able to appeal to crowds despite non-prime playing slots. "We play a lot of afternoon sets, yet we play more aggressive than your average non-drum acts. We've gotten some pretty big crowds rockin' out pretty hard at 2 p.m.—not necessarily your sleepy afternoon set," Barry says.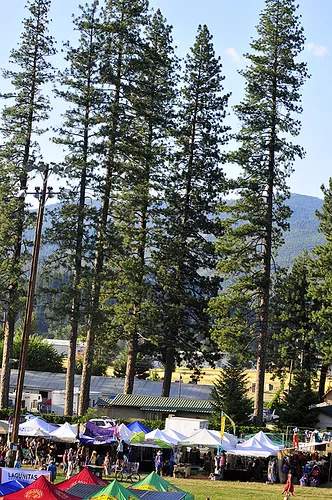 Other notable bands (who won't be making a stop in SLC this Summer and make the drive worth it) are Blitzen Trapper, Railroad Earth, Black Seeds, The Slip, Cornmeal, Dr. Dog and Karl Denson's Tiny Universe, among others. Headliners include, Widespread Panic, The Black Crows and Femi Kuti. Check out the full lineup here http://www.jambase.com/festivals/highsierra/.

If you don't have plans for the holiday weekend, this festival is worth checking out. And, if you already have plans, it might just be worth ditching them. Check back to Cityweekly.net Music Blog for festival reviews and interviews.


Photos by Jack Krolick from HighSierraMusic.com

Check out the trailer: