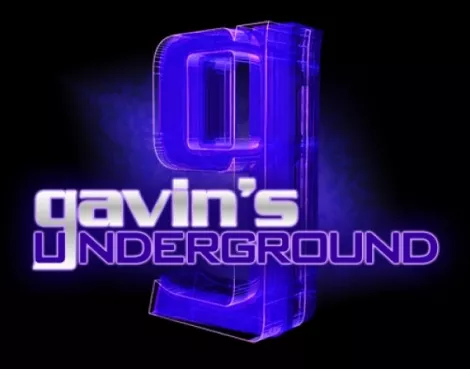 You can already tell summer is near finished for the year simply by looking at the concert lineups. The biggest and most obvious marker coming tonight with the final Twilight Concert Series show, predicted to draw in the biggest crowd this year. But at the end of the week well see a different kind of show that's already declared an end to the season.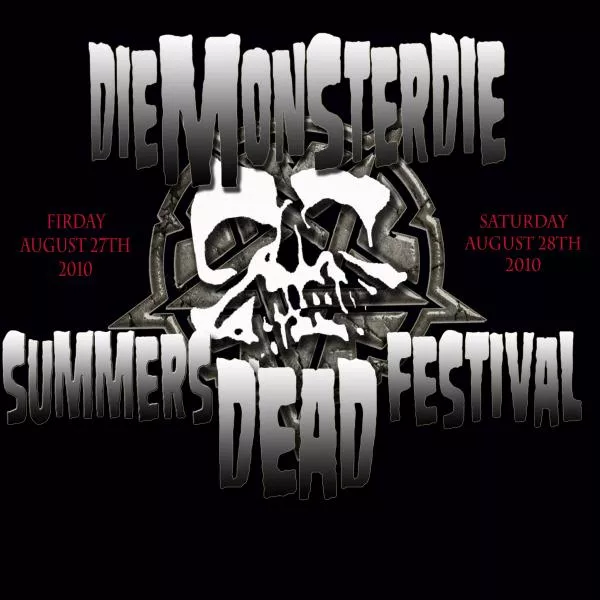 --- As you've already read from Austen Diamond this week, the Summer's Dead Festival will kick off at Burt's Tiki Lounge this weekend. As of this posting it's now been shrunk down to a single night, kicking off early Friday evening and dragging its half-dead lineup into the wee hours, showcasing horror-rock acts like DieMonsterDie, Spawn Atomic, Victims Willing and more along with a BBQ and other goodies in store. Today we chat with Shane Diablo, the man behind the festival, to talk about his projects and the upcoming event.

Shane Diablo


http://drcyclopsrecords.net/SDF/index.htm

Gavin: Hey Shane, first off, tell us a bit about yourself.

Shane: Hey Gavin! My name is Shane Diablo I am an Aquarius, I Like piña coladas and getting caught in the rain, Ha! I co-own an independent label called Dr. Cyclops Records, I also own a few other horror related websites, I have a podcast called "DiabloCast" and I play in Salt Lake City's only horror punk/shock rock monster mask wearing rock bands.

Gavin: How did you first take an interest in music, and what were your favorites growing up?

Shane: Music has always been part of my life. From as far back as I can remember, and I have always like bands like KISS, Alice Cooper, The Misfits and Black Sabbath. I have always been a fan of the punk or metal stuff more than anything else, at an early age like most kids, you see your favorite musician on stage and say "I want to do that!" I was always drawn to the drums so I set out to learn to play them, and of course the natural next step after you can play a beat or two was to start a garage band. So I did at the age of about twelve and I have consistently played music ever since. It has been many, many moons now.

Gavin: Being born and raised here, what was it like for you coming up in our local music scene?

Shane: It was fantastic, the days of clubs like The Word, Speedway Cafe, and tons of warehouse shows, it was a great time for music. I was really into the metal scene for the most part, but enjoyed bands that ran in other circles as well, even some of the old straight edge stuff was cool. Even though in my youth I was by no means straight edge!


Gavin: What drew you towards doing more horror and death rock than anything else?

Shane: I grew up a horror movie fanatic, I love Horror and Sci-Fi so it just seemed to be the natural progression. The two things I have always enjoy was creating music and Horror, it just seemed like the perfect way to mix everything you love in to one outlet, and it is still as fun as it was when we began.

Gavin: When did you join up with DieMonsterDie, and how has it been performing in the group for the past decade?

Shane: Zero Delorean and I have been together writing music since 1997, at that time we were called Casa Diablo, and was just a straight forward punk band. But even at that time Zero's lyrics were always on the depressing, sci-fi or horror side, and Zero was known to dress sinister and dark sometimes, and then he went through a very interesting G.G. Allin phase. It was great and very entertaining. The band headed out on the road, and then came back and took a small hiatus, when we decided to reform Zero had the idea to just take it as far to the limit as we could. We changed the band name to DieMonsterDie adorned our new alter egos. Monster masks, blood spiting and hanging beautiful girls in wedding dresses on stage. Good times!

Gavin: What eventually made you want to start up your own record label?

Shane: One of my websites that is horror related borders on movie and music, its called World Horror Network. At the time we thought it would be fun to put together a horror punk compilation with all of the bands that frequented the site from all over the nation, as we were putting The Horror Of It All: Vol 1 compilation together I was contacted by Cargo Music Distribution. They told me they thought we were gonna start a label and wanted to distribute our releases, so we signed with them and Zero came up with Dr Cyclops Records. The rest is history.


Gavin: Who are some of the bands on the label, and what do you look for when picking bands to join?

Shane: We have bands from Sweden like The Nightshift and The Dead Next Door. From New York we have Others, from New Zealand we have Zombiesuckers, and from Salt Lake there's Left For Dead, Victims Willing, and us. First and foremost we have to love the music. We also look for a signature look, and a band that can perform well live and can put on a hell of a show. CD's are dying so we are moving the label to more of a digital seller, you can download album from the label or you can buy them at over 500 digital retailers including iTunes, Rhapsody, eMusic and all of the major sites world wide. We are also working our artists in movies, television, and commercials. We focus a lot on Horror and Goth, but good music is good music.

Gavin: On the side you also do the DiabloCast. What made you want to do a podcast as well?

Shane: Horror Punk/Shock Rock is so underground, there is a huge community of fans that love Horror Punk music worldwide, and not much is said or done about it. My goal would be to let the world know it at least exists. So I started doing DiabloCast to play my favorite music, a lot of the music I play is by unsigned or independent bands, you'd be amazed at home many awesome bands out there have no way to get there music out. So I like to play what I listen to, it's kind of a podcast all about me. Ha!

Gavin: How did the idea come about to start up the Summer's Dead Festival?

Shane: I just thought it would be cool to get a bunch of bands together to BBQ and drink and listen to great music as a way to say goodbye to summer. And on top of the with the economy so bad we thought it would be cool to charge a cover to get in, then everything else would be supplied. Nobody does this kind of thing, and DieMonsterDie offers up free drinks all the time. I guess it just a way to say thanks to everyone that comes out to see us play month after month and year after year!


Gavin: How did you go about picking the music selection for the show?

Shane: This year Summers Dead Fest will only be one day Friday August 27th. We had plans to make it a two day event and have bands from all over the country come, it was looking very good, but when bad luck strikes it strikes hard! Bands had equipment stolen, weren't gonna be in the area and/or had no tour vessel. Spawn Atomic from California is coming out, but this line up will be mostly local this year. It a chance for everyone to get together and rock all on DMS's dime!

Gavin: With all the locations around town, what made you choose Burt's for the event?

Shane: Burt's Tiki Lounge has always supported the band. We have other clubs we enjoy playing at but we have history at Burt's. Jeremy and crew are always putting up with the craziness that is our live show, so I have a very special place in my heart for Burt's.

Gavin: What have you got planned for the event and who can we expect to see on stage?

Shane: Plan to enjoy delicious burgers and brauts, free beer, music from Victims Willing, Spawn Atomic, Simian Greed, Wanna! Gotta! Gimmie! and DieMonsterDie. We also have raffle prizes from our sponsors we will be awarding as well as free DieMonsterDie goodies. We urge everyone to come out and have a great time, new comers and old friends alike, this is the most kick back crowd in the world and they are all great people!


Gavin: Are you looking for any other material to add to the event or volunteers to help out?

Shane: Anything goes, we are not looking for volunteers, but if people want to bring goods down to raffle off they are always welcome. Next year we'll include clothing companies and others that want to sell there goods. This year it is just a great time.

Gavin: Going state-wide, what are your thoughts on the local music scene, both good and bad?

Shane: Utah has a lot of great music, in every genre and I think it is a shame more bands aren't picked up by labels. But as I said, the day of the major label is dying, and now is the time for unsigned and Indie bands to make some money. They have access to the net just like the rest. They are one kick ass viral video away from never working a day job again! On the bad side, I would say the clicks need to die. Back in the day metal heads would hang with punks and so on, I think the pretentious click thing needs to die. I don't see it happening but who knows. Unity is what grows a scene, bands going to see other bands, and in return those bands say "wow man, they came out to our show let's go to theirs." Ya know?

Gavin: Is there anything you believe could be done to make it more prominent?

Shane: That is a tough question, because the bottom line is the music has to be good, if you like the music, you spread the word, we live in an age now where you can post a comment on your Facebook page telling everyone your going to a show tonight! People need to come together, people have the tools to spread the gospel about bands they love, and it is all in a click of a mouse. They need to do that because your opinion could turn five of your friends on to something good that they didn't know was there.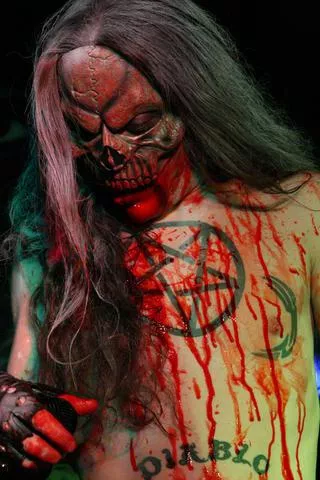 Gavin: Aside acts you're involved with, who are your favorite bands in the scene right now?

Shane: In the horror punk scene a few of my all time favorite bands are The Crimson Ghosts from Germany, The Rosedales from Chicago, Nim Vind from Canada, Death Riders out of California and Impaler from Minnesota. Some of the other stuff I have been listening to is old school TSOL, The Damned, 45 Grave and The Misfits. More recently I have been listening to Deftones, Type O Negative, The Birthday Massacre and my favorite right now is Alkaline Trio.

Gavin: What's your take on the current airplay on community radio these days and how its affecting local artists?

Shane: As far as radio goes, KRCL is the closest thing to community support and that ain't much. Radio has never been local music friendly, I don't call two hours on a Sunday night "local music support". It would be great to get more support from radio but it has never happened, and it never will unless there is big money to be had.

Gavin: What's your opinion on file sharing and how it affects you as a musician?

Shane: File sharing is rough, everything DieMonsterDie has ever released is out there somewhere. I think people need to support Indie and unsigned bands, the bands that need that money to pay for the studio time to record more. Lady Gaga doesn't need the cash we do! Although it is flattering to find a website in Brazil or Japan that has our music available, these are places that would have never heard of us. But spend your money and support Indie bands. We need the help... Sony Music and Metallica don't!


Gavin: When the fest is done, what can we expect from you over the rest of the year?

Shane: More podcasting, writing more DieMonsterDie music, and of course we'll will be doing a super spectacular Halloween show as well, so that will be right around the corner.

Gavin: Aside the obvious, is there anything you'd like to plug or promote?

Shane: Go to our website where we now have tons of t-shirts for sale, as well as album downloads for $5. You can also get $5 album downloads at Dr. Cyclops Records, and last but not least come out to the show, you will be very glad you did, and so will your wallet!



| | | | |
| --- | --- | --- | --- |
| Follow Gavin's Underground: | | | |