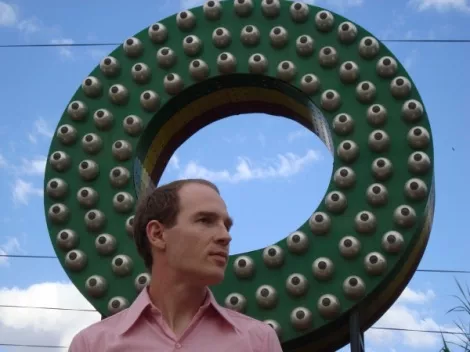 I ain't gonna lie; the weekend was one booze-fueled bender after another, and I'm sure I'm not the only one who can say that. But that doesn't mean tonight's entertainment tips aren't worth perusing.---
Like anyone who likes to "party serious," as Jake's buddy in Sixteen Candles puts it (sorry, saw it a couple times between hangovers in recent days), my weekend started Thursday with The Devil Makes Three show, and continued through a dinner party Friday, the Felice Brothers at The State Room Saturday and a performance of Angels in America at Salt Lake Acting Company Sunday.
The Felice Brothers were pleasantly raucous, and Angels in America was a stunner of a play; you can hear my full review this Friday on KUER. But just because the weekend was action-packed, that doesn't mean I'm staying home tonight.
I just have to choose between two fine options. On the one hand, you have young art-rockers Caribou (pictured), and you can catch a video of the band here, and our profile with Caribou leader Daniel Snaith right here. And on the other hand, you have the rugged blues veterans of The Nighthawks headlining at The State Room.
I'll be mulling which to hit through the day. I think you should do the same.