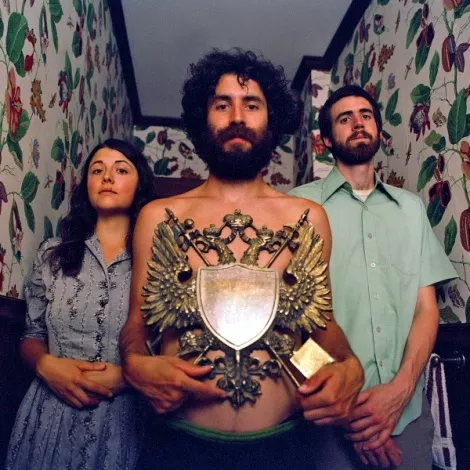 November already? Damn! At least there are a bevy of shows to help ease our way into winter, starting Monday night.---
The biggest show of the evening is bound to be Sufjan Stevens' sold-out gig at Kingsbury Hall. The mild-mannered hipster kingpin is touring in support of his electronics-heavy The Age of Adz album, so it should be interesting to see how much of the show leans on that album, versus his Illinois breakthrough. The show starts at 8 p.m. with DM Stith opening, and you might be able to score a ticket from a scalper if you hang around early.
If you don't have a ticket to Sufjan, no worries! Plenty of options for ya.
Kilby Court hosts the Michigan trio Breathe Owl Breathe (pictured), a relentlessly artful band of nouveau folkies. And The Urban Lounge is hosting the incendiary Afrobeat crew Chicago Afrobeat Project, which pretty much guarantees you'll be dancing your candy-subsidized bootie off.
If you're looking something a little more mellow as you recover from an overactive Halloween weekend, consider a jaunt to West Valley City's Cultural Celebration Center, where they will host a Day of the Dead celebration Monday at 6 p.m.