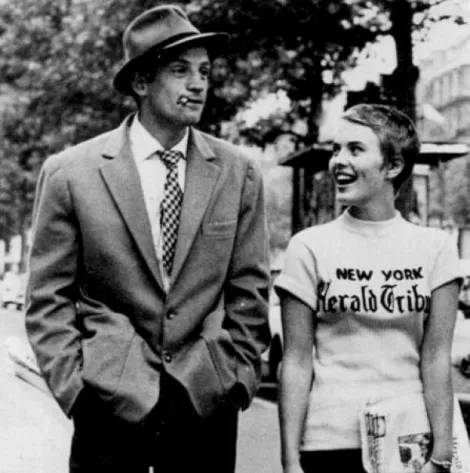 A film-history classic makes a theatrical appearance in Salt Lake City. So what if a critic isn't crazy about it? ---
The Broadway Centre Cinemas today opens a run of Jean-Luc Godard's landmark 1960 crime drama Breathless, the story of a French criminal on the run occasionally romancing a young American. And in the review that ran in this week's City Weekly, I let readers know that, frankly, I've never been all that fond of the film, despite its groundbreaking visual sensibility. The self-conscious cool and underwritten characters just always left me a bit chilly.
So far, no one has accused me of cinematic philistinism, but it's early yet. It also inspires the question: What presumed-to-be-great classic movie just doesn't work for you? And how do you defend your quirky point of view with those who don't understand how anyone with a brain/heart/soul/etc. could think that way?