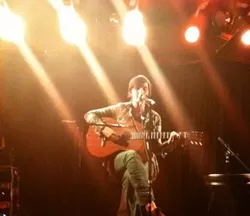 Good hell did November pick up the pace from last month, as we've got five releases to talk about today. --- The first one we need to address slipped past us and we need to sorely correct that as best we can. The Wayne Hoskins Band has a brand new EP out titled Breaking Here. Probably one of the harder working festival bands, they started out doing random covers in 2008 and progressed nicely into writing their own music. Not exactly what you would call a "traditional" rock band, but the sound has that mix of early 90's anthem and newer ballad driven work, perfect for large crowds and the ever persistent Bic-lighter-held-high moments. They actually held their release show last Saturday at Squatters, to what I understand was a fairly good crowd. As of right now you can only find this album over at Slowtrain.


Kicking into the release shows we have a very late release from Spell Talk! Not resting on the heels of their all-around success and exposure from this year already, they're closing it out with a bang and releasing their brand new full-length, Electricloud. Some of this album may already sound familiar to hardcore fans as a number of the tracks were previously released on their live album, Ghost Rider. But the group took those songs into the studio and put a fine polish on them, along with a selection of never-before heard material that hasn't even seen the light in concerts. If you loved the work they did before, this will truly blow you away as the band shows progression, along with the satisfaction that they still know how to hook you with the simplest guitar riff. You can catch them at The Sugar Shack (2105 South Main) along with Max Payne & The Groovies. I'm not entirely sure if its free or not, so take $10 just in case, and if it is free then that's badass.


Next on the bill, tomorrow evening brings about a rather hairy show, if you will, over at The Hive Gallery in Trolley Square where we see the debut release from Ben Brinton. Started out as part of a Halloween costume turned prop for Taming Of The Shrew at the Utah Shakespearean Festival, Brinton kept his mustache as a self-moniker. In the process asking a number of friends to make artwork derived around the ol' lip tickler. Now those works will be put on display this weekend over at the gallery as part of his solo release show to take place on Saturday. The appropriately titled Mustache is a two-year effort of solo material comprised in several recordings with the help of a friend doing duet and backup material, making an effort to produce a polished and complete album in time for the display. The show is free, but is serving as a fundraiser for LiveStrong, so please donate if you can. Pre-show kicks off at 8PM.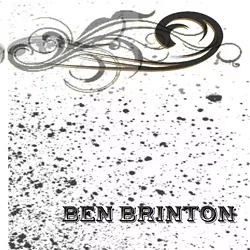 Then later that night comes the debut release from drummer extraordinaire, Cathy Foy. The lovely hard hitter for The Future Of The Ghost and Bluebird Radio was looking for a way to branch out into singing and guitar, not to mention a forum to showcase her own songs for people to enjoy. And that's what you'll find with her debut album, We Built It Tall. Recorded with Andrew Shaw (The Platte) in his apartment over a couple of sessions, the album features Cathy in a very different light than we've seen before, early traces of Wendy Ohlwiler and Emme Packer can be heard, though very unique to Foy. You can catch her tomorrow night at The Urban Lounge playing in the group Sea Monster (which she leads along with Dave Payne on Cello, Leena Payne on drums and Greg Midgley on guitar), playing along side Samba Fago and the Lindsay Heath Orchestra. Just $6 starting at 9PM.


And speaking of Andrew Shaw, the final release we must discuss is actually that of a compilation. Music At Main: Summer 2010. For those who may not be completely familiar, the Music @ Main series is a weekly concert every Tuesday at the Main Library in downtown SLC, featuring some of the state's best and brightest bands performing completely free shows with encouragement on talking about the music. This is a real treat for local music lovers as its been a long time since we've seen any kind of live compilation. Recorded over the summer you have something from nearly every band who participated. Familiar hits like Tolchock Trio's "Super Panga", The Black Arrows "Mary Mary" and La Farsa's "Elizabeth", mixed in with newer material like Fox Van Cleef's "WahbedaQ" and Birthquake's "That's No Phone Booth, That's A Time Machine". Nineteen in total. This is a lovely find for anyone into live recordings. You can pick up a copy right now at the Main Library's gift shop, a flat $10, no tax.


Head out, love music, buy local.