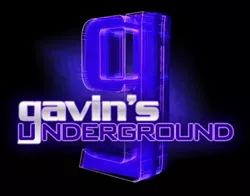 For a lot of musicians in the area, finding a great studio and putting down the money for time can be a pain in the ass. Aside the fact that the majority of professional studios have become overpriced for what they're worth, minor studios running out of obscure locations are frequently booked with various results, forcing many down the DIY route or in search for the at-home producer with their own equipment.


--- One of those at-home producers is Ben Sorensen, a musician who got the idea of converting his single car garage into a recording room to help friends and colleagues put a fine spin on their albums. Over the short span that his studio has been open, 29th Street Studio has become a secret favorite among some of Utah's finest, cranking out some gems around the music community. I got a chance to chat with Ben about his career and the studio, plus a few thoughts on local music.

Ben Sorensen


http://www.myspace.com/29thstreetstudio

Gavin: Hey Ben! First thing, tell us a bit about yourself.

Ben: I was born and raised right here in Salt Lake City. I come from what I would call a typical Utah family with two brothers and a sister. Growing up, I learned to love many different things including sports, music, outdoors, etc. I lived a very balanced lifestyle and I continue to try to live the same way now. Some of my favorite things to do include playing golf, basketball, fishing, backpacking, wakeboarding, and of course music. People who see me in the music scene have a hard time seeing me in a polo shirt playing golf, and the same goes for my golf buddies when it comes to music and playing in bands, but it is all part of the balance I try to maintain in my life.


Gavin: What got you interested in music, and who were some of your favorite musical influences growing up?

Ben: My interest in music stems from the way I was raised along with a few specific circumstances that helped light the fire. My dad's side of the family is extremely musical. Just about everyone on that side plays an instrument at a very high level and most of them sing very well also. My sister played the piano from a young age and ended up graduating from the University of Utah with degree in piano performance. I started on the piano and took lessons for around seven years before I moved on to the trumpet. Trumpet became the my focus through junior high and high school where I played in the school bands and jazz bands. But during these years I also decided that playing the trumpet wasn't the coolest thing in the world and decided that I would dust off the old guitar that my dad had given me years earlier. For some reason when I was first given the guitar at around age ten, I had very little patience in actually learning how to play it. I was trained in mostly classical or jazz music up until that time and my love of "popular" music hadn't really started to ignite. Sometime around%uFFFD7th or 8th grade however I got my hands on a CD that my sister had been listening to and it had caught my attention. The album was Four by Blues Traveler. I had owned a few cassettes up to that point including James Taylor, John Denver, and MC Hammer, but nothing had caught my attention as much as Blues Traveler did. Listening to Blues Traveler mad me want pick up the guitar and figure out what they were doing and how they were doing it. So with a little help from my dad I began learning each song on that album. I listened to it and played along with it everyday and then when I was sick of that I started on the next album from my sister's collection, which was Under The Table And Dreaming by Dave Mathews Band. This one proved to be much more challenging as Dave Mathews used a very unconventional and complicated technique, but to this day it is some of my favorite guitar music to play along with. This became a snowball effect and through my junior high and high school years I went through many different phases and learned to love many types of music including alternative, punk, ska, grunge, folk, jazz, classic rock, R&B, etc. I played in multiple bands during this time from playing trumpet in a ska band to playing bass in a Rage Against The Machine cover band and everything in between. My very biggest influences include folk music from the '60s and '70s like Gordon Lightfoot, John Denver, James Taylor, Simon and Garfunkel, etc. And modern rock music along the lines of The Killers, Coldplay, U2, Pearl Jam, Dave Mathews Band, Muse, etc. But I have a strong love for many other artists and styles.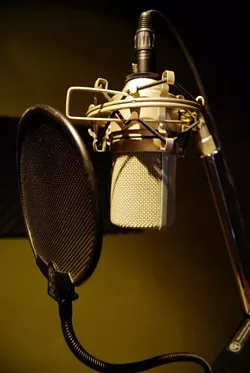 Gavin: While you have played in a few bands, rather than formally performing full time, you decided to go into recording. What persuaded you to take a more "behind the scenes" role?

Ben: The transition from being a performer to becoming a "behind the scenes" guy started happening when I was eighteen years old. I had written a few acoustic style songs and had the desire to record them. I knew my cousin had a basic recording set up in his basement and I ended up over at his house to record a small album. During that process, what ended up getting me most excited was seeing the way he was able to help me create a quality recording, and not so much hearing my own voice on tape. I was amazed at what he was doing and immediately had desires to do the same thing. The problem was I was only a few months away from leaving on a LDS mission, so I put my interest in sound recording aside and really didn't think it would be a part of my future at that time. After two years on the mission I returned home and began pursuing a college degree and working part time a Wells Fargo. It wasn't long though before the desire to get into sound recording came back. So a friend of mine and I went in on a few basic pieces of equipment that would get us started and we even built our own studio monitors because we had so little money at the time.

Gavin: Did you seek out any professional training or college for it, or was it more self-taught?

Ben: For the past seven years I have held multiple jobs and pursued a few different careers but the only thing that remained consistent was my love for recording. Even when I was working elsewhere I was still having bands and artists come over to record so I could get practice. I have shadowed a few other sound engineers through the years, but for the most part what I know comes from me getting experience and researching. Just like when I learned the guitar, nothing can take the place of hands on experience and practice. I have recorded many free albums over the years just to get experience and learn.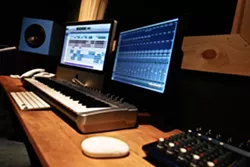 Gavin: How did you first professionally get started in recording, and what were your first few years like for you learning the ropes? And when did the idea come to mind to start up your own recording studio?

Ben: After I converted my one car garage into a studio, where I still run my business today, I decided to go out on a limb and record full time. This happened about two years ago, and to this day I am still trying to build the business into what I want it to be. It has been a slow process and like any other business, it takes time to build. I think one of the most difficult parts is that I am working with musicians and musicians generally speaking don't have very big bank accounts. So building a niche business like a recording studio can be a very difficult thing to do. I still cut deals all the time and I never feel like I make as much money as I am worth. But like most musicians, I continue out of love for what I do. I named it%uFFFD29th Street because it is located on 2900 South. Simple as that.

Gavin: How did you go about getting all the equipment and instruments you needed? And what kind of audio and recording equipment do you have?

Ben: I have just pieced my studio together through the years buying a little here and a little there. Eventually I felt I had enough equipment and knowledge to start the business. I don't have as much equipment as I want, but recording equipment is very specialized and costs quite a bit of money, so there is alway room for expansion and improvement with my equipment. Because I grew up in the digital era, most of what I use comes by way of internal plug-ins. I use Pro-Tools 8 and I have a few nice pre-amps, mic's, and plug-ins that all help me get to where I want to go with the recordings, although like I said, I would love to have all the money I need to buy the very best stuff out there today. For the time being I always encourage people to listen to what I can do and not just judge the studio on it's equipment. I pride myself and the quality of my recordings mostly on my love for music, attention to details, and my ability to make up for the lack of equipment though creative thinking. These days we are lucky to live in a time where the digital era has made it possible to record a great album for much less money than it used to take.


Gavin: What was it like when you first started it up, and ware some of the musicians and bands that have used the studio to date?

Ben: There really have been too many to name, but a few of my favorites have been artists that have become close friends of mine through the process. Through the process of recording an album I get the opportunity to spend quite a bit of time with the artists and every once in a while I have someone come in who I really connect with both musically and personally. That is one of my favorite parts of the job. I learn a lot about a person through their music and the conversations we have in the studio. Some of my closest friends that I have today came to my because of my studio, Just to name a few, James Egan who plays piano rock along the lines of Ben Folds/Coldplay, and Andy Allen, who I am currently recording an album for. He is a singer/songwriter who plays a folk/country/pop style. The list goes on and on of people who I have really enjoyed recording.

Gavin: Has the idea ever come up to start your own label, or are you primarily sticking to just being a studio for musicians and other labels to use?

Ben: As far as future plans go, I am not sure where this will take me. I am definitely not done expanding, learning and growing. I hope I never settle where I am at. I want to be the best at what I do, no matter what that might be. That might stem from my competitive nature, along with the desire to prove many people wrong who have told me that the music business is not what I should pursue. I don't have any strong desires at this time to start a label, although if the right partners proposed it to me, I would consider anything as long as it makes sense. My dream is to not just be a sound engineer, but a producer. The production side, which allows me to be part of the creative process is my favorite part. I don't want to just be the guy who sits behind the controls and pushes buttons. I want to be hands on with the artists and help them build their projects from ground up. I take a lot of pride in the albums I have produced because I saw the project form start to finish. That to me is the most rewarding part of this job and I hope to be able to expand on that even beyond a local level one day.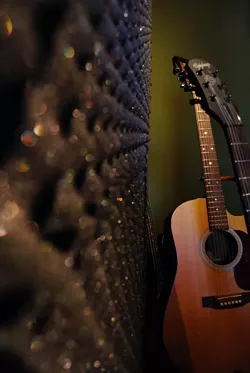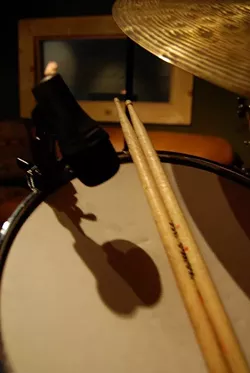 Gavin: Moving onto state-wide, what are your thoughts on the local music scene, both good and bad?

Ben: Utah has one of the coolest and most talented local music scenes, I think? I really can't compare it to other scenes because I have only lived in Utah. But one thing I can say is that we have tons of untapped talent here. I have people coming into the studio all the time that think they aren't very good at what they do and they end up blowing me away. These are the people that I like to find. I love that I am in a position to help these people realize their talent and help their music reach its full potential on record. These days the word "local" is less confining than it used to be. With the internet and all the tools that are available to artists, anyone who has the desire and work ethic can and will gain a national audience. The music scene today is no longer as cut and dry as "make it or break it." Artists can work hard an build a fan base, almost like running a small business.

Gavin: Is there anything you believe could be done to make it more prominent?

Ben: It takes people that want to make a difference for a local scene to grow. I feel like there is a lot of talent, probably more than most places, and maybe we are over saturated with talent in Utah. I think it takes something really special to stand out in a place where there are so many talented people. I think it would be great if we had more local/independent labels in Utah to help discover some of the amazing artists here. I also feel like there is a stigma to being a local band or artist. It doesn't matter how good you are, if you are "local" it automatically makes you not as good as a national act. I don't know how to make that go away. People are like sheep and they want to listen to what to majority of the people in the world listen to, the stuff that is spoon fed to them through the media and radio.


Gavin: Do you wish there were more areas available for bands to practice and record in, or are we pretty well set for what we have?

Ben: I feel like there are plenty of places to play, practice, and record in Utah, it's just a matter of finding them. As a studio owner, I would love it if there were a website or place where artists could go to compare all of the local studios so that they don't end up getting ripped off or missing an opportunity that they weren't aware of. For example, I recently recorded and EP for two brothers, Steve and Eric Michels. They found me through winning a songwriting competition that I was sponsoring. At the time they were recording a full album with somebody else, but were unhappy with the recordings and with the response they were getting from their friends and fans with regard to the recordings. They were also paying a lot of money to get them done. After recording a free demo with me which they had won through that same competition, it was evident that it was a much better fit to record with me. I helped them arrange their songs and also narrow it down to just their five best songs. In the end, for less money than they spent with someone else, they had a product that they were much happier with and very proud of.

Gavin: What's your opinion on the current airplay on community radio and how its affects local musicians?

Ben: I really don't listen to local radio very much. This probably means one of two things. Either community radio is not all that effective in helping local artists get heard, or I am just out of the loop as far as it is concerned.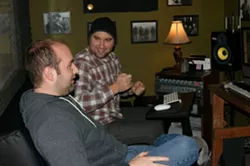 Gavin: What can we expect from you and 29th Street over the next year?

Ben: As of right now, my plan is to continue to grow in my current position. I want to find more artists who don't realize their talent and produce more and more. I am always open to opportunities that might arise in the future as long as it helps me become better and grow as a producer.

Gavin: Aside the obvious, is there anything you'd like to promote or plug?

Ben: One thing that I have been involved in a little bit that I think all artists should know about is the Soundcheck Series that is put on by RLegacy Entertainment. %uFFFDBasically 2-3 times per year they put on a workshop that has a focus. Whether it is songwriting, producing an album, or many other topics, it is always very helpful. They bring in professionals from the music business who you would never have the opportunity to meet and listen to if it weren't for these workshops.



| | | | |
| --- | --- | --- | --- |
| Follow Gavin's Underground: | | | |