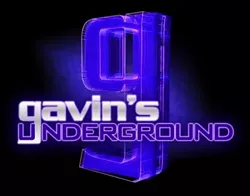 "Skate & Snow" is the usual phrase heard around the valley, with more emphasis put on snow for obvious reasons. In an effort for shops to attract a wider crowd when selling more extreme sports gear, they'll slam the two together and force them to share space, usually with Snow taking up more since that is the sport of choice from Fall to Spring. Leaving the great majority of skaters with a short supply of gear even when it is their season.


--- Looking to give the local skateboard community a shop of their own, Brick & Mortar was founded last summer with business focused squarely on the street and nothing for the hills. Keeping an ample supply of recognized brands and gear, the shop took up residence on 2nd South just shy of Trax and Frontrunner for convenience while holding fort as another locally-owned shop in the downtown area. In it's short existence B&M has become a hotspot for skaters and an all around awesome place to hang out. I got a chance to chat with the owner "Hondo" about starting up the place as well as his thoughts on local skate. Plus some shots of the place you can check out over here.

Jason "Hondo" Newman



http://brickandmortarskate.wordpress.com/

Gavin: Hey Hondo, first off, tell us a little bit about yourself.

Hondo: My real name is Jason Newman. I am twenty-four years old. I grew up in Massachusetts. I moved out to Salt lake when I was eighteen to go to college and to snowboard more. I went to the University of Utah and got a degree in English. Now I own Brick & Mortar skateboard supply, Salt Lake's only skateboard shop.

Gavin: How did you first take an interest in skate and snowboarding growing up?

Hondo: I first got an interest in skateboarding when I was really young; I think I was around eight. My mom got me this old Powell deck that she found at a yard sale. It was super old, but really fun. I liked to sit down on it and go down hills. I didn't really get into skateboarding until I was about eleven. That's when I got my first real skateboard. That was also the time that the local skate park opened up in my town.



Gavin: Was it more of a pastime for you or did you ever try to make a career of it?

Hondo: Skateboarding was always just something I did for fun. It was never something that I thought I could make a career of, because I am not that good at it. I just really, really like it.

Gavin: You originally came to Utah to earn an English degree at the U. What made you choose the U, and what was their program like for you while going there?

Hondo: I chose the U because at the time I really loved snowboarding. The U was a place where I could go to college, and snowboard at the same time. I really loved the U's English program. I really like school, and I believe education is important, and that everyone should go to school.
[image-x]
Gavin: What did you think of the local vibe in the state, and what made you want to stay?

Hondo: I decided to stay in Utah after I graduated and open Brick & Mortar because of all of my friends here. They are all good people, and I enjoy the time I spend with them. If my friends were not here, there is no way in hell I would still be here.

Gavin: How did the idea come about to open up your own skateboard shop?

Hondo: Every skateboarder growing up always wants to own their own shop. I knew I wanted to open a shop from a super young age, ever since I can remember really. I worked in a shop all through out high school called Eastern Boarder, and last year I worked at Milo Sport. Ever since I moved here I noticed a lack of a true skate shop. Sure we have shops here that sell skateboards, but to me they are not true skate shops. A true skate shop is a place where you can go chill, and you know they will always have a good variety of product. Not just product from the biggest brands, because usually the smaller brands are the coolest brands.
[image-x]
Gavin: Why did you decide to keep it in downtown SLC, and how did you come across the space on 2nd South?

Hondo: I decided to put a shop downtown because Salt Lake needed a shop downtown. In my opinion the downtown skate shop is what helps cultivate a thriving skateboard scene; a sort of meeting place, central location. I kind of forgot that downtown Salt Lake is a ghost town with more vacant buildings than occupied ones, but the buildings aren't going to just miraculously get tenets. People have to actually go out and do shit, rather then just talk about it. The building I found on the internet. I looked at a few other locations, but in the end the spot on 2nd South won out.

Gavin: Was it difficult getting everything set up or pretty easy going?

Hondo: It was pretty difficult. It was more time consuming than anything. You want things to run smoothly, and don't understand what some hold ups are, but that's just part of the game I guess. Everything takes longer than it should.
[image-x]
Gavin: You opened up last year over the summer. What were the first few months of business like, and how did skaters take to the shop?

Hondo: When I opened last summer the business was awesome. It seemed to me that skate boarders could appreciate having a shop that only sells skateboards, and didn't have to worry about selling anything else.

Gavin: Being in charge of everything on the shelves, how do you usually decide what to carry? And do you follow trends of equipment and fashion coming out, or simply pick what you yourself would buy?

Hondo: I for sure follow trends, but I believe that skateboarders themselves are natural trendsetters. Therefore I follow the trends extremely loosely, and I will not bring in a product if I do not back the quality of it. Everything in Brick & Mortar is something that I would use, and something that I back 100%.
[image-x]
Gavin: Do you have any plans to expand beyond what you're doing now?

Hondo: No, no plans. My plan really is to keep it exactly how it is and just have more people find out about it.

Gavin: Moving onto state-wide stuff, what's your opinion on the way skateboarding is handled by the city and state, both in parks and enforcement?

Hondo: I think the city does a fine job in providing skate parks. If you look at the population of skateboarders in the Salt Lake valley, and the number of skate parks there are, it's pretty awesome. Growing up in Massachusetts we didn't really have any good skate parks. They were mostly just prefabricated, crappy skate parks that were really boring. We would just skate the city. Since that's not really the case here in Salt Lake, I think the skate park situation is really awesome. Of course I wish the city would allow skateboarders to skate where ever they want, when ever they want. But I also live in the real world and understand that's not possible. If you want to skate street, just do it on Sunday. It's like the city give skateboarders the golden key on Sundays, no one is around.
[image-x]
Gavin: Is there anything you wish you could change?

Hondo: Of course there will always be things that I wish I could change in skateboarding. I wish I could change people's minds about shop decks. When people buy a shop deck they expect it to skate like a brand name deck, and that's never going to be the case. You get what you pay for, you know? You don't buy a Kia and expect it to drive like a Benz, do you? Then why would you buy a $25 shop deck and expect it to skate like a $50 brand name board.

Gavin: What's your take, both good and bad, on the way "extreme sports" are presented nowadays with the X-Games and time on ESPN?

Hondo: The X-Games and skateboard on television is just one tiny facet of skateboard. It's cool that skateboarding has the possibility to be on national television for a wide audience. It's also cool that it gives some guys a chance to win a lot of money. The downfall to this though is that it limits the creativity of skateboarding. In my opinion, skateboarding is abstract, and when the skateboarder is forced into the confines of a contest, the abstraction is taken away.
[image-x]
Gavin: Do you see anything on the horizon changing for skateboarding or kinda remain the same for years to come?

Hondo: I really don't see much changing in skateboarding except for more big corporate companies coming in and chasing out the little guys. That goes for shops and brands.

Gavin: What can we expect from yourself and Brick & Mortar over the rest of the year?

Hondo: Really just the same thing that you have seen up until now. Just try and hold down a core skateboard shop for as long as I can.
[image-x]
Gavin: Aside the obvious, is there anything you'd like to plug or promote?

Hondo: Yeah check out the shop's blog for all info and news about the shop, or the shop's facebook page which can be found on Facebook.