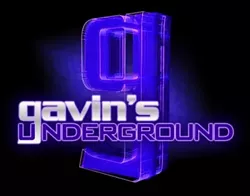 With all the film festivals that come through town and all the content that gets showcased, its really difficult to find anything in the mix suited for kids. Now in hindsight, yes, this year we had the documentary "Being Elmo" up at Sundance, but that was more of a "behind the curtain" and retros,pect piece for adults than entertaining to a younger crowd. In fact if you go over the past five years, less than 5% of films that hit the festival circuit carry a G rating. Which is why kids festivals have started popping up all around the US as of late.


--- One of those festivals gets its start tonight right here in Salt Lake City as the SLC Film Center presents the Tumbleweeds Film Festival. A three day event featuring indie movies from around the world, strictly focused on younger audiences with the hope of giving them the cinematic experience. (Something sorely needed in the direct-to-DVD world we live in.) We got a chance to chat with Patrick Hubley from the SLC Film Center about the festival and the movies they've brought on board, plus his career and thoughts on film in Utah.

Patrick Hubley


http://kidsfilm.org/

Gavin: Hey Patrick, what first got you interested in film and entertainment, and what influenced you growing up?

Patrick: I was a voracious reader growing up. I read everything and anything that I could get my hands on. I liked movies but I gravitated towards film and entertainment when I was attending college.

Gavin: Why did you choose to go to the University of Western Ontario, and what was their program like?

Patrick: UWO has a great blend of academics and extra-curricular activities – which is what attracted me to the school. I started out as a history major but found the traditional history courses a little dry. I transferred to Western Literature and Civilization, which was a relatively new program at the school. I loved this program because it had a wide range of course offerings focusing primarily on literature but also included other art forms. I think I was one of the first people to graduate with a degree in that program.


Gavin: After graduating you started working for the college's entertainment division. How did you get the gig and what was it like producing material for them?

Patrick: I started working Entertainment Productions part-time in my second year of university. Entertainment Productions was responsible for booking and producing on all of the concerts and big special events that happened on campus. My first job with them was to fulfill the rider for the Village People. After that I was hooked. I loved working production for concerts and helping to put on shows. After I graduated I thought I wanted to work in the music business and they offered me a gig that included managing event production and giving input on some of the programming. The first event that I was able to call my own from beginning to end was "The New Rock Explosion" – a local battle of the bands that was a smashing success and lived on for a few years after I left. It was great fun!

Gavin: How did you get involved with the Toronto International Film Festival and how was your time during your three years there?

Patrick: After I left Entertainment Productions I enrolled in a PR Program at a community college that was geared for university graduates. Part of that program was an internship component and I was fortunate enough to get a three-month internship position in the Toronto International Film Festival Group Press Office. That evolved into various seasonal positions in the Press Office for the next three years. I worked on PR for the Toronto International Film Festival, Sprockets International Film Festival for Children, Cinemathque Ontario, amongst other programs. One of the most rewarding experiences I had in Toronto was working on Sprockets – their film festival for children. That experience inspired me to pursue Tumbleweeds.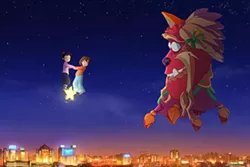 Gavin: Eventually you came to work for the Sundance Film Festival for a number of years. How was that transition between festivals, and how was it for you being a part of the Sundance committee?

Patrick: The transition was relatively easy. Though Toronto and Sundance are very different film festivals, there are a lot of similarities between the two. From the first year I attended the Sundance Film Festival I knew I wanted to return and work for Sundance Institute. Being a part one of a leading arts organization that does such an amazing job at discovering and supporting new artists was an irreplaceable experience. I really enjoyed my time at the Institute.

Gavin: What made you decide to leave in 2007, and how did you get involved with the SLC Film Center?

Patrick: I left Sundance 2007 to pursue the idea of creating a children's film festival in Salt Lake City. I spent a year working on it on my own, as well as consulting on other film festivals including Sundance, Dubai and CineVegas. During my pursuit of this idea I started talking with Geralyn Dreyfous – at that time Executive and Creative Director of the SLC Film Center – about the idea of a children's film festival. From those conversations lead to my getting more involved with the Film Center and its regular programming. It has been a great experience working with Geralyn and the rest of the team here. Without them this festival wouldn't be happening.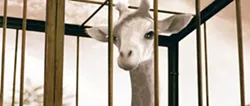 Gavin: You touched on it a little earlier, but how did the idea come about for the Tumbleweeds Film Festival?

Patrick: I was inspired by my experience in Toronto – working at Sprockets. In 2007 I started thinking about what kind of film programming was being offered here in Salt Lake City and what was missing. It dawned on me that there wasn't anything being offered to children and youth – on a regular basis – other than mainstream Hollywood films. It seemed like there was an opportunity to create a program or film festival that focused on international and independent films for children and youth.

Gavin: What was the process like in putting it together and choosing the film selection?

Patrick: Watching these films was a lot of fun! Not to say watching films for the rest of the programming for the Film Center isn't fun – but this was a completely different experience. From the outset of our festival planning we realized that we were going to need some support in making this program happen. We've been working with Allen Braude, a programming consultant who has deep experience with children's films and is a former co-Director of Sprockets. He helped narrow down the program and has been our main liaison with the international films. He and I made the final program selections together.


Gavin: Was it difficult finding material that fit the criteria or more the opposite trying to whittle it down?

Patrick: It was a little of both. There are a lot of children's films out there made for 6-8 years-old and up so it was hard to narrow those down. It was challenging, however, to find appropriate films for younger audiences that still fit with our programming philosophy.

Gavin: A lot of the films were made between 2007-2009 and haven't seen an American audience. Was there a conscious effort to have international representation or was that just how it worked out?

Patrick: It was a conscious effort. Having international representation is what we were striving for. We wanted to produce a unique event and present films that would otherwise not be seen on the big screen here in Salt Lake City or Utah for that matter. Our basic programming philosophy was to look for great international and independent films for children. Within that philosophy we were looking for animated, live-action and documentary films.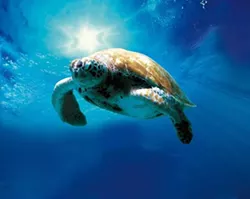 Gavin: What are some of the films you're looking forward to most coming out of this festival?

Patrick: They are all great films. I hope our audiences enjoy them as much as we enjoyed finding them and watching them.

Gavin: Considering the aim at younger film audiences, is the Center looking to branch out and do more youth-oriented events, or is this more of a one-time event to see if there's an audience for it?

Patrick: We've been hosting regular screenings of children's films at the Sorenson Unity Center for the past year and half. We've been presenting them for free on the first Saturday of the month. The evolution of that series has been the Festival. We hope to continue to present the regular series as well as the Festival.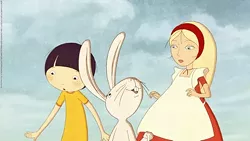 Gavin: Besides the films, are there any other events happening during the festival, or info that kids and parents should check out before hand?

Patrick: Besides the films we're working with Spy Hop Productions to produce four three-hour workshops during the Festival – two animation workshops with LEGO minfigs, a special FX workshop, and one called the Filmmaker Experience. The workshops are intended to give participants a little introduction into the world of filmmaking and to introduce kids to the creative side of the media world.

Gavin: Going local for a bit, what's your opinion of the Utah film scene, both good and bad?

Patrick: I'm not that involved in the production scene so I can't really comment on that side of things. From a film exhibition side of things – I think that between the Sundance Film Festival, the SLC Film Center and the Salt Lake Film Society we have access to a tremendous amount of film that other communities our size don't have.


Gavin: Anything you think could be done to make it bigger or better?

Patrick: We've been working with the Salt Lake Film Society, Spy Hop Productions and Salt Lake County to explore the idea of creating a film and media arts center in Downtown Salt Lake City. I think that having a focal point for film and media arts would be a great boon to the city, county and state. By having all three organizations under one roof we could create more opportunities for collaboration, develop new programming, and serve as a statewide resource for film and media.

Gavin: What's your take on localized fests like the Salt Lake City Film Festival, Salty Horror or Fear No Film, and the work they're doing to promote filmmaking and the artform itself?

Patrick: I think they're great. There are a lot of films out there. I think the festivals that have a particular focus like Fear No Film focusing on short films or Salty Horror's focus on horror films present films that audiences might not otherwise have an opportunity to see.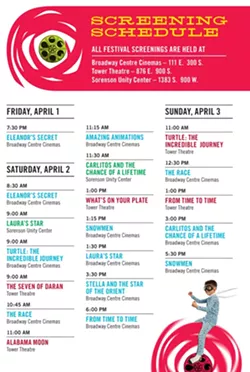 Gavin: What can we expect from both yourself and the Center over the rest of the year?

Patrick: You can expect the same level and quality of programming you have seen from the Film Center for the past nine years – including our annual LGBT film festival Damn These Heels! in June. We've got a couple of initiatives that we'll be rolling out in the coming months – we're working with groups in Ogden, Logan, Moab and St. George to bring our programming to their communities, and we'll be presenting a film festival in September inspired by the work of Mahatma Gandhi that will feature films about peace and non-violence.

Gavin: Aside the obvious, is there anything you'd like to promote or plug?

Patrick: Support independent film in Utah!



| | | | |
| --- | --- | --- | --- |
| Follow Gavin's Underground: | | | |