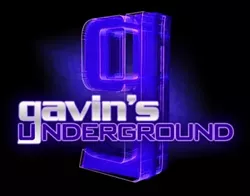 This month's Gallery Stroll ... I'm not gonna lie, very disappointing, crowd-wise. --- I honestly could give a shit less if it is July and the temperature is hitting around 95 degrees at any given moment; that's a bullshit excuse not to go out on a Friday night. And I'm pretty confident that not every single art patron in the city is a Harry Potter fan, so that excuse doesn't wash, either. This Friday was one of the few times I was disappointed in the city.
This month, we focus not just on a single artist, but an entire gallery. Michael Berry has become a namesake around the SLC art scene, both as a professional framer and a prominent gallery. Originally he was working out of his home, moving on to the back room of a floral shop to his first big gallery on South Temple -- now a main feature at 163 East Broadway, becoming an intricate part of the rising gallery movement in Downtown SLC. I got a chance to chat with Berry about his career and the gallery, along with pictures of what he had on display this past Stroll for you to check out here.
Michael Berry

Gavin: Hey, Michael! First thing, tell us a little bit about yourself.
Michael: I began framing pictures here in Salt Lake in 1984, and started my own frame shop in 1988. I've been framing for a long time, and I added the gallery seven years ago.
Gavin: How did you first take an interest in art, and what were some early inspirations for you?
Michael: I've always had an interest in art and literature, but the words won out for awhile. I majored in English at Washington State University.
Gavin: What was it like for you breaking into our art scene and doing exhibitions early on?
Michael: My own art career lasted a few years. I had a wonderful time participating in both the Salt Lake and Park City Arts festivals. I was inspired by the artists I worked for. Pilar Pobil, Willamarie Huelskamp, Edith Carlson, Susan Gallacher, and many others have been important in my art education, which, of course, still goes on today. I have a lot to learn.
[image-x]
Gavin: What inspired you to open up a framing shop out of your own home?
Michael: In my first frame shop job, I was trained as a fitter and did some designing for customers. It was a terrific learning experience and started me down the art path. I took as many picture-framing classes as possible to learn the proper way to frame various kinds of art. I took classes in Salt Lake, San Francisco, and Denver, and passed the test to become a CPA (Certified Picture Framer).
Gavin: Originally you ran the shop from your home for roughly 15 years. What was that time like building your clientele and helping other artists out in the process?
Michael: I loved the time I spent framing from my home. It was a small space and yet there was a lot of freedom and time to develop relationships with customers and people in the art and framing world.
[image-x]
Gavin: I read elsewhere that after a while you weren't able to dedicate time to your own work much and haven't put out a lot of art since starting up the shop. Do you still continue to make art, or has it become more of a pastime for you?
Michael: When I moved to the South Temple location, it was necessary to give up the art studio I had been renting. Helping clients and doing the framing is such a pleasure and employs all my creative impulses. I don't regret not making my own artwork. I haven't given it up forever.
Gavin: When did you first come across the location on South Temple, and what was it like starting there in the back room?
Michael: My friend, Dave Marti, found the South Temple location for me. It was so primitive. The floor was uneven, heating and cooling was a problem, and there were maple bugs everywhere. I kept the vacuum running in case any dared to make an appearance. The frame shop was hidden behind a flower shop.
[image-x]
Gavin: How did the opportunity come about to take over the entire space, and what influenced you to open up a gallery?
Michael: Eventually, the flower shop moved out and I took over the whole space, and that's when I started showing art. I had a great nine months selling art and framing and then the building was sold. I had to find another place.
Gavin: How did you come across the current location on Broadway?
Michael: Again, my friend, Dave Marti, found my present location on 300 South and I've been here six years. Luckily, I have great friends that helped me move in.
[image-x]
Gavin: What's the process for you in selecting who to display each month?
Michael: At this location, artists will just drop-in and show me their work. If it's in the ballpark and they seem serious and dedicated to what they are doing, I'll hang it and see what interest there is. I have to admit that my focus at this time is on picture framing. But the gallery always has art up and people always want to buy new artwork.
Gavin: Tell us a bit about what you currently have on display for this Gallery Stroll.
Michael: Currently, I'm showing Willamarie Huelskamp's abstract and figurative work. Included are paintings of a two-headed goat, women performing difficult balances, and Willa's own 3rd grade class complete with an evil nun. I have Paul Heath's paintings on canvas of various cities and signs, such as San Francisco, Rovenna, Italy, and the Las Vegas alphabet. Mostly on the frame shop side are Lucia Heffernan's stunning oil paintings of animals: horses, birds and a beautiful lion. In the windows are colorful glass mosaics by Donna Pence. I always have a few pieces in the gallery by Pilar Pobil. Right now, the hottest selling works are Paul Heath's Monopoly cards.
[image-x]
Gavin: Going local for a bit, what are your thoughts on our art scene, both good and bad?
Michael: Unfortunately, I seldom get out to enjoy the art scene, but from my point of view there is a lot of good art being made and people are buying and want to buy.
Gavin: What's your opinion on the other galleries around downtown and SLC in general? And do you view them as competition or more as colleagues?
Michael: I like the galleries in my neighborhood. Kayo Gallery always has new provoking art. Ken Sander's gets more mileage out of his space than anybody. Alpine Art is a fantastic frameshop and gallery. I think of the other galleries and frameshops as friends and colleagues.
[image-x]
Gavin: What's your take on Gallery Stroll as a whole and how it's doing today?
Michael: Gallery Stroll here on 300 South has been going strong for the past six years, and Quintetto Noire has played every Gallery Stroll for more than a year.