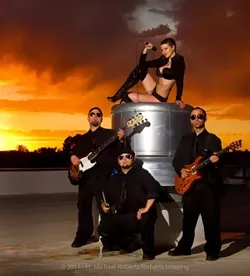 For some reason, this month got a quick jolt of energy from nowhere and picked up paced with local releases, to where we have six to discuss today. --- And we're going to start with a band we thought we might not hear from again for a while ... The Lazy Waves! Seriously, this band seemed like it wasn't going to happen for another couple years due to Matt Glass being out of state, Michael Gross touring with a reformed Statuettes, and Daniel Fischer back in full Rotten Musicians mode. Then out of the blue comes this two-track release, Summer Singles -- a pair of new songs available for free download that you should probably chip in some donations to support them for. Go grab them today.
Next up is the latest release from the Joshua Payne Orchestra. We knew this had been in the works but we weren't sure of the date. Then over Twitter last week, the announcement came out that vinyl copies of Zoom were officially sitting at Slowtrain Records for $18! Damned fine album of experimental jazz and orchestral excellence, on clear vinyl that (not sounding like a vinyl snob) sounds excellent. Totally a must-buy. If you'd like to see the band live, they're throwing a pseudo-midnight-release show tonight at DV8. Or should we say, the vacant lot that used to be DV8 that no one has bothered to rebuild anything on.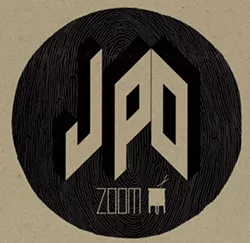 Speaking of release shows, there are two more tonight that are in nontraditional venues, the first one being the latest from Uncle Scam. These guys bombarded downtown SLC with flyers and shows nearly every week of the year in 2010, complete with two EPs and their debut full-length album Redneck Funeral. Now after half of year being out of the spotlight to record, the sex-fueled anti-establishment punk rockers (seen above) have returned with their sophomore release, Heavy Cream. It's a bit difficult to describe this album without trying to describe the band themselves, but if you're into message punk or just outright defiance laced with sex set to guitars, this is for you. Their release show will be tonight at the Utah Center For Arts (2191 S. 300 West) starting at 8 p.m. $10 gets you in the door, but a can of food (donated to local charities) will get you $1 off per can. The night will feature belly dancing, pole dancing, DJs and photography.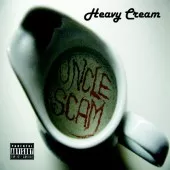 On the other side of that spectrum, David Williams will be throwing a release show tonight, but this one will be in support for the soundtrack to the film Parade being shown at the Salt Lake City Film Festival. This was already written up in great detail by Dan Nailen in this week's issue, so we'll skip rehashing and point you to the show happening tonight at the Fort Douglas Theatre from 7-10 p.m., as well as a second performance at The Tower Theater on Sunday. Both performances will be a part of the Q&A sessions after the film, with albums available for purchase.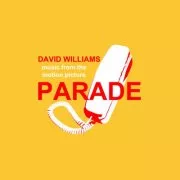 Then tomorrow night, The Woodshed plays host to the latest release from Osiris. The hard-rock four-piece group out of Taylorsville, who've been around since 2002 with a couple of albums under their belts, keep it simple by saying they're just "a hard-working blue-collar rock 'n' roll band." We haven't really heard a lot from these guys in recent years, but their live shows are pretty awesome, and their latest album Scars has a damned fine sound to it. It's at least worth checking out. They'll be playing tomorrow with Perfect Disorder, $5 starting at 9 p.m.
And then the final release to talk about comes this Tuesday from the band Danger Hailstorm. The last release these guys put out was their 2010 full-length album Two, which did all right locally and established the group around the state, but they didn't tour much and kinda dropped off the map at the end of the year. Now they've got a new single that they've been pushing around online by the title of "War." You can check it out on their Bandcamp site right now, with supposed copies due to hit this coming week. Rumor is that there's an album on the way, but nothing has been confirmed yet. But the song is pretty good and worth checking out.
Head out, love music, buy local!