We've yet again got some catching up to do while promoting the brand new. You see that, I rhymed it! ...Let's move on. --- First off, we brought up Desert Noises' new release two weeks ago, and finally they're doing a local release show at Muse Music this coming Monday night at Muse Music with Lake Island and The Mighty Sequoyah. Show kicks off at 8PM with an undetermined ticket price. Now, catching up with other releases we'll start with Swedish Ish Fish. Headed up by former Rope Or Bullets drummer Engrid Ohlson, this solo project is the first we've seen from her in a couple of years, showcasing her songwriting and acoustical talents live. She released her debut album back in June, comprised of her mixing different instruments together by herself, titled Boys Are Bad Kissers. There's no online place to pick up the album, so you'll have to find her next time she plays Kilby Court, which I've been told will be soon.
Next on the list is the debut from the band Editions. If their digital tune sounds familiar, it should, as it contains Karl Jorgensen from OK Ikumi, along with Jefferson & Abigail Quist doing a dual synth/vocal performance. There really isn't a lot to say about the group as they've just started, but they're off to a nice start with their debut EP: Winds Against. You can pick up a copy on their Bandcamp website with the deal of naming your own price for it. Do them a favor and kick in $5.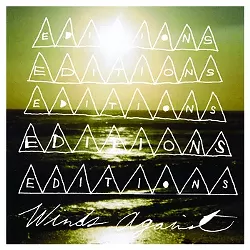 Next up is the latest release from Herban Empire. ...Which we can't tell you about because the group rarely updates anything and we can't confirm it even happened. Trust me, I tried contacting them myself, but they have no formal contact info listed anywhere and don't respond well on Facebook. If you know the group, please, ask them to put down the herb for ten seconds and hit us up. We'd like to know if their release show at Liquid Joe's on the 9th even happened. Until then... they might have an album out?
Next up is the latest from Palace Of Buddies and It Foot, It Ears drummer Nick Foster with his next side project, Total Data. Simply put, this is a twenty-track self-titled album of experimental electronic dance music. There's some really interesting stuff on here, including some really awesome beats, but it does come with its share of tracks that will just confuse normal listeners and blow the minds of musicians. And best yet, Foster is just giving it away for free. Find him in person for a hard copy (on special red discs) or download it for free off his Bandcamp site.
Speaking of Palace Of Buddies, lets jump into actual release shows with theirs happening tomorrow night. As usual, some schmuck who loves local music wrote about them this week, so there's no sense in rehashing over what's already been said. So we'll just tell you about the incredibly badass show happening at Urban Lounge tonight. The Buddies will be releasing their new album Summertimes along with Tolchock Trio and the No-Nation Orchestra. Just $6 starting at 10PM.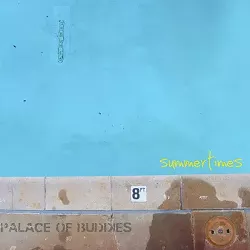 Oh, and by the way, while you're going to that show, it serves as a DOUBLE release show! That's right ladies and gents, it's a twofer! The No-Nation Orchestra (seen above, photo by Cat Palmer) who we interviewed earlier this month will be officially releasing their EP at the show titled More More More. Check out that badass art from Sri Whipple! Now if only Tolchock could have had a release out this week, that would have been a super-release show! In any case, go over and support two bands in a single night.
Head out, love music, buy local!