November looks to be plentiful for shows, but they don't really start picking up until next week, so we catch up on a few and talk about three release shows this week. --- The first of the bunch is the debut release from Dani Lion. The duo of Daniel Fischer and Lauren Hoyt make for some very pretty music, a nice combination of '70s feel-good sounds and melodic vocals. The two collaborated along with a backup band consisting of David Payne, Skippy Hepworth and John Hoang to create a six-track EP back in May at Andy Patterson's studio entitled Dani In The Clouds. This is one of those albums that you MUST have, if not for the music then for the production. You can pick up a copy for free off Bandcamp, or a physical one in person for just $5.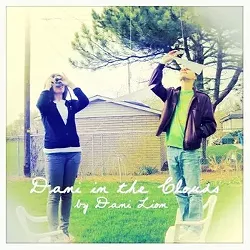 Next one on the list comes from a little doom metal band out of Bountiful called Nevertanezra. Not much is known about the group beyond the history they've posted on their Facebook and MySpace pages, which describe them as a 10-year project by lead guitarist/vocalist Michael Ventura who started it off as a solo effort. In fact, Ventura put out zero recordings from this project during his time playing with it. Only recently did he decide pick up four more members and hit the stage, which in turn led to the recording of the band's debut EP: NTNR. (Yes, that's a shortened version of their band name without having to self-title it.) You can purchase a copy from the band in person, or from DoomMantia.com.
The next album actually came out under the radar a few weeks ago. The blues-rock band of Dirty Blonde just put out their self-titled EP. It's so new and underground, there hasn't been a release show planned yet, nor do I even have a copy of the album in my possession to really tell you about it. We interviewed the band a few months back, and most recently they were competing for the local spot on the Big Ass Show (won by The Suicycles). I can say that if the EP is anything like the live show, this should sound pretty damned good. At the moment, there's no download link, so you'll just have to wait for the next live show to snag a copy.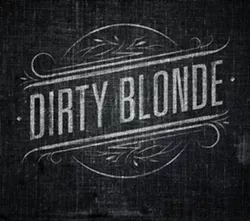 Getting to the release shows this week, we'll start with the techno-pop duo of Conquer Monster, the two-man digital band comprised of Rion Buhler (formerly of Black Eyed Susan) and solo performer Joshua Faulkner. Tracks started circulating around the Web a few weeks ago, specifically "B Is For Bible" and "C.I.A. Batman," but so far have failed to break into community airplay. The duo will be releasing their debut self-titled EP tonight at Kilby Court, playing alongside Japanese punk band Melt Banana and one more slot yet to be filled. The show is $12 because of the visiting headliners, but it may just be worth your money considering the band. In any case, go check the locals and pick up a CD. Show starts at 7 p.m.
Later that evening, you can check out the release show from female-rocker-driven group ESX. We actually thought this band was dead a couple of times over after their first big breakup in late 2009. Since then, the band went through a couple of lineup changes, the biggest probably being the shift from an all-girl power band to bringing in a male drummer. But that hasn't stopped the group from performing songs about exploring sexuality and taking things to the taboo. The group will be releasing their debut album A Love Ethic tonight, performing alone at The Metro to celebrate. Tickets are just $5 in advance at Coffee Connection, but prices change at the door for a TBD cost. Show starts at 10 p.m.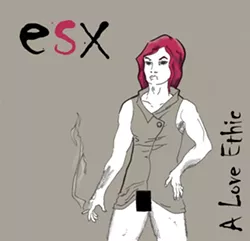 Finally, tomorrow night up in Ogden, we'll see the debut release from punk band Tainted Halos. Formed in Davis Country a couple of years ago, the group (seen above) originally started out with two guys and a drum machine, a period in time that the band have said "sucked." The duo picked up two more members and dedicated themselves to rehearsals and live shows for more of 2010 and 2011, officially being signed to Sparc Records back in June. This week, the group will be releasing their debut full-length album: Second Stroke. You can catch the group at their release show at Mojo's along with Mouth Of A Lion, Brad Rizer (of Two Mile Road) and American Attic. Should be a good show; it's just $5 starting at 8 p.m.
Head out, love music, buy local!