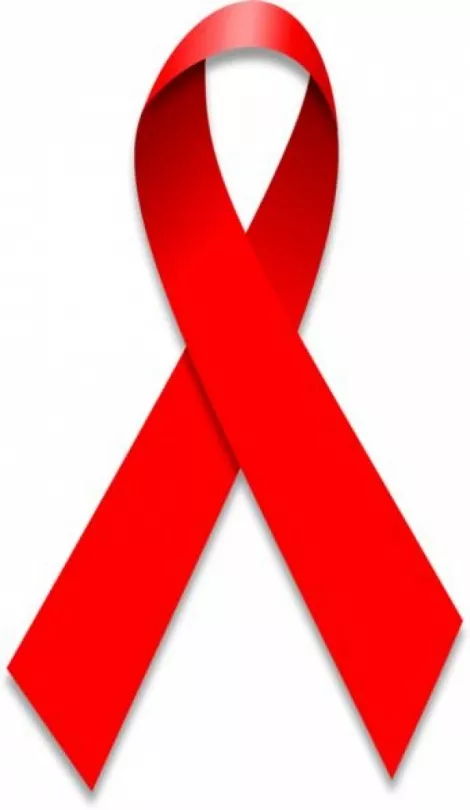 It seems World AIDS Day comes earlier every year. Yeah, that's a stupid joke. But, let's face it, as December holidays go, AIDS Day will never compete with Christmas, Hanukkah, Kwanzaa or Winter Solstice. ---
(By the way, for those who remain baffled by the year-end festival season and insist on making defensive jokes about "Christmahanukkwanzika," here's a handy list of 2011 dates: Christmas falls on Dec. 25, and Kwanzaa runs Dec. 26-Jan. 1, as both do every year. The other two holidays are determined by complicated astronomical methods. Scholars have determined that in 2011, Hanukkah runs from sunset Dec. 20 till sunset Dec. 28, while Winter Solstice occurs at 10:30 p.m. Dec. 21 in Utah's time zone. This may seem like a lot to deal with. But we'll all have a happier December if we simply accept the facts.)
I was 14 years old when I recognized the fact that I am gay. That same year, I had a subscription to Discover magazine -- it was a birthday present from a step-grandfather who recognized the fact that I was a total geek. The gift was perfect for me -- I awaited each issue with anticipation. Every month when it finally arrived, I would snatch it from the mailbox and dash upstairs to my bedroom so I could read it sloshing around comfortably on my heated waterbed. (Oh, did I mention this was in the early 1980s? I also had an AM-FM/8-track/record-player stereo combo and a whole stack of K-Tel hits. The mullet came later.)
One day, during my monthly dash-and-slosh, I was browsing the science news briefs. There was a short item about a curious outbreak doctors were calling Gay-Related Immunodeficiency (GRID). Apparently, a cohort of men in San Francisco's gay community was starting to contract rare diseases such as Karposi's sarcoma and PCP pneumonia, and medical professionals were beginning to recognize a pattern.
As a small-town gay teenager, the detail that stuck in my mind had nothing to do with the incipient plague -- it was the news that there was an actual gay community in San Francisco. Until then, I figured I was some kind of isolated, rare freak, and had every expectation of remaining that way for the rest of my life. But, there it was, reported in Discover magazine: There were people like me in San Francisco, and they were recognized in a scientific magazine as an actual sociological group. OK, it was bad news that some of them were getting sick, but I figured medical science was on the case, and whatever the problem was, the doctors would clear it up by the time I was old enough to move to the West Coast. The important thing was that I wasn't alone.
And this is how I mistook early news of the epidemic as glad tidings.
A few years later, when my biological family utterly rejected the idea of a faggot in the woodpile, I became a homeless youth until I was taken in by Salt Lake City's gay community. I was fortunate enough to be adopted into a "chosen family" of kind and thoughtful gay men -- Scott, Whitney, Tom, Kimm and Tony. These men remain as dear to me as any of my blood relatives, and they taught me many things about life I would never have learned otherwise.
As strange as it may seem, during my late formative years, they all played different familial roles for me: Scott was like a father, Whitney a sister, Tom an uncle, and Kimm a mother.
Tony was like a brother. We had many rascally adventures together. (Many readers by now are wondering whether Tony and I ever had sex: The answer is no, never. We were brothers, dammit!) And so it was, when Tony began developing symptoms of HIV infection, I did my best to stick by him, to support him. As I grew into adulthood, AIDS was a simple fact of life for me. But this was the first time it really hit home. My friend, my dear friend, was dying.
As Tony's hospitalizations became more frequent, however, I found myself drawing away. I spent a whole night playing board games at St. Mark's Hospital with Kimm as we awaited the results of Tony's brain biopsy. But, the next time Tony was hospitalized, I managed only to drop by on lunch hours. The following time, I stayed away completely. When Tony died, I was nowhere to be found. It was years until I visited his grave.
The fact is, I was terrified -- and still am terrified -- of death ... particularly, the long, slow death that was once the inevitable outcome of HIV infection. I witnessed so many tragic losses in our community to the AIDS epidemic. There was Ragnar. And Steve. And Greg. And countless other friends and acquaintances. Following death after death, I secretly harbored a fear that, well, I could be next. I awaited results of each HIV test with panic attacks followed by relief.
As the years went by, I noticed that some of my friends with HIV were surviving. Today, I know people who have lived with the virus for 20-plus years, and show no signs of succumbing.
Still, despite advances in medical technology, HIV is an evil, evil virus. I will never forgive it for taking away my gay brother Tony, and for taking away the sense of security that, by all rights, should have been mine as a kid growing up in the '80s. The psychic shocks of the epidemic continue to reverberate throughout the gay community. And, even if the virus has become more "manageable" through expensive drug treatment, it is really nothing more than a bonanza for the pharmaceutical companies, who have little incentive to find a genuine, honest-to-god cure.