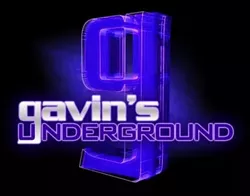 When Eleventh St. Electric Gallery came to an end back in 2010, a lot of the patrons of the shop were curious what would become of their favorite tattoo location. --- The business essentially split in two, one-half continuing on as Yellow Rose Tattoo (whom we'll try to chat with down the road), while artists Tyler Densley, CJ Fishburn and Jake Miller formed a new place under the name Cathedral Tattoo. They took up shop along 400 South across from the Main Library and a major Trax station, welcoming all former clients as well as new downtown walk-in traffic, becoming one of the fastest-growing tattoo shops in years.
We've already had the awesome pleasure of chatting with Tyler Densley about his career and artwork back in April 2011 during Gallery Stroll, so today we'll be chatting with CJ and Jake about theirs, as well as the shop and the art of tattooing; plus, some thoughts on local tattoo in general, along with some photos of all three men hard at work this past Saturday night.
Tyler Densley, Jake Miller & CJ Fishburn
Gavin: Hey, Jake and CJ. First thing, tell us a little bit about yourselves.
CJ: We were both born in Utah between 1980 and 1983. Jake grew up in Midvale with his mother and older brother. He grew up with a bitter sense of self-awareness, which made it hard for him to blend in at school. I finished high school, just barely, then began tattooing in 2002 after a 2 1/2 year apprenticeship. I credit tattooing and my mentors for helping me grow upwards instead of sideways. I think we both feel tattooing was there to bridge the gap; keep us too busy to make some mistakes we may have made with more free time.

Gavin: How did you first take an interest in art and what were some early inspirations for you both?
CJ: Jake's mother was a serious artist when she was younger, his "natural" talent he credits to her good genes. When I was really young, I remember going to Tijuana, Mexico, with my family. I got a white T-shirt that had a skeleton surfing printed on it. When we got back, I decided I wanted to draw it; thus began my treacherous journey into the art world. My mother was an English professor and my father was a young artist, as well. The idea that there was more to the world than what had already been set in front of me came early. Escape came early, as well, and drawing or writing always offered solace.
Gavin: What drew your interest specifically toward tattooing?
CJ: Jake's interest in tattooing began when he was around 11 or 12 years old. His older brother grew up with some pretty serious characters. He looked up to them, mostly because they were pretty scary. They all had really crappy homemade tattoos, primarily lettering and gang stuff, but it made a huge impression on him, nonetheless. When I was a little older, I started attending hardcore shows with my friends and it seemed like everybody was tattooed. All of the band members and most of the older guys in the crowd were infested with tattoos. I guess it was a mixture of the two. Tattooing was so intriguing to me, almost unexplainably so.
[image-x]
Gavin: Did either of you seek out any formal college for artwork prior to tattooing?
CJ: We sought absolutely no formal art training or schooling. However, during my apprenticeship, my teacher and mentors taught me how to draw and how to see weakness in design. Which, in our opinion, is what sets a good tattooer apart from any other artist.
Gavin: How did each of you formally break into the business and what was it like for you learning the ropes?
Jake: In 1997, Nate Drew came to Salt Lake City from Richmond, Virginia, and opened Lost Art Tattoo. I saw a flyer for his shop someplace and grabbed one. I went to check it out and was blown away by his tattooing. It was painfully obvious that he was doing something with tattooing on a totally different level than anybody in town was doing. So I immediately started getting tattooed by him. He finished an entire arm leg and started an entire back tattoo on me before I mustered the courage to ask him to learn. All the while I had been drawing tattoos for my friends and hanging around as much as I could. He agreed to let me come through and help out. As soon as he gave me a green light, I was there everyday; anything he would tell me to do I would do happily, and after a few months of showing him that I was serious by shutting my mouth and taking orders, he pulled me aside and told me I could learn to tattoo, which meant I could ask questions about tattoos. Needless to say, I was ecstatic. So began my apprenticeship. The next two and a half years was a roller coaster of lessons. Nate was a stern but fair teacher, and I really appreciate what he did for me. A gentleman named Keet D'arms was also instrumental in my knowledge and understanding of this business. Many thanks go to him, as well. CJ began his apprenticeship with Jared Hayes at Apparition Ink shortly after relocating from Arizona with the sole purpose of trying to tattoo. The environment there was so different than most beginnings in a tattoo shop. There were things I may have missed, but it taught me a great deal. I had to work to help people understand what I thought a good tattoo was and in turn that taught me. Reasoning became the center of all drawings and tattoos. I learned that you had to have an understanding of an image to manipulate it. A few years later, I moved shops to Eleventh Street, which is where I feel I really began to tattoo. Everyone there had a much greater exposure to the world of tattooing than I. Gailon and Luis were a huge influence on my creativity and ability to toy around with tattoo images in intelligent, fun ways. I learned lettering and how to keep up with walk-ins there. That is where he and I formed a more solid bond, constantly discussing tattoo history and technique.
[image-x]
Gavin: What was your first real experience like creating a tattoo, and how did it turn out?
Jake: The first tattoo I did was on a tattooer and co-worker named Dean Bodily; it was a pirate skull, and I was terrified.
Gavin: How was it for you learning the craft and honing in your skills to create work on people?
Jake: The first year was a huge mental adjustment -- the buzzing of the machine, learning about cross-contamination and how to talk to customers, all the while trying to draw as much as I could and watch the tattoos being done around me. I would say I learned how to multitask and handle stressful situations. I also learned humility and how to make a mistake. Bottom line, it takes five years of dedication and constant attention to have any kind of grasp on this business.
[image-x]
Gavin: At what point did the two of you meet and become friends? And subsequently, how did you both meet Tyler Densley?
Jake: I actually did CJ's first tattoo for him around 2002-2003. I knew him a little before that because I am friends with his older sister. I "knew" Tyler when I was a teenager because we both shared the hardcore scene, but didn't actually get to know him until we started working together. He's a hell of a guy.
CJ: I met Jake as a kid, maybe 15, through his friendship with my sister. I was coming up to visit family fairly regularly and ended up getting a tattoo from him while he was an apprentice. Eventually, we started working together and now own the shop together. I think our ability to understand each other and the work we are each doing comes from the length of that introduction and growing up in similar worlds. I only met Tyler this past year.; I wish I would have met him earlier. I had seen his work through various media and was confused how we were not working together. We remedied that and now our dynamic is complete. The inspiration I draw from the guys I work with daily is huge.
Gavin: What was it like working at Eleventh St. Electric Gallery and helping building that shop up?
Jake: Opening Eleventh Street was one of the best experiences of my life. It was a polar opposite from working at Lost Art. We could come and go when we wanted and it really gave me a chance to sort out my personal life. It also taught me how to self-motivate, and revealed some truths about owning a business. Everybody that worked there is an enormous inspiration to me and made a huge impact on the way I apply tattoos.
CJ: I cannot tell you what it was like to open Eleventh Street because I joined later. I can say that I was lucky to be there. I still maintain it was one of the best shops in the country; some people just never got the chance to learn that firsthand. I was always in the position of having to keep up. It taught me as much about business and life as it did drawing and painting and tattooing.
[image-x]
Gavin: While each of you were coming up and honing your craft, at what point did you break off from doing prints from the wall and start doing original works in your own style?
Jake: Working at Lost Art was very much a "walk-in"- type situation. I was always urged to draw my own designs but I am proud that I cut my teeth doing wall designs. There is no graduation from wall designs to custom designs; in fact, flash is a huge part of this business, and the fact that people look down on it is very disheartening. I feel like sometimes the preoccupation of the customer lies on making the design custom -- so much, in fact, that they are willing to sacrifice quality to attain something "nobody else has," and that is a terrible way to look at getting a tattoo. They fail to see that a tattoo is handmade, which makes it custom every time.
CJ: I learned in a shop where there was no flash and our only references were really fine-art books and comics. I had to come back full circle to where most people start and seek out flash and show people it is worth getting. In those images lie all the major lessons for what makes a good tattoo and all the codified imagery you need. From there, I got to know as much as possible what the old guys were thinking when they made them. That is why I seek out history so seriously. We have a large collection of original sheets from the 1920s on to the 1960s, and every one of the designs is valid. We have hundreds of photos and old tattoo stencils called acetates. There is a certain unexplainable magic to be absorbed through these things.
Gavin: What eventually led to the closing of the shop, and when did the idea come about for the three of you to get together and open up your own shop?
Jake: Our lease was ending and nobody wanted to renew it because our landlord was a nightmare. The original plan was to stick together, but as time went on and we exhausted all of our potential new spaces, we decided that opening two shops started feeling like the right thing to do.
[image-x]
Gavin: How did you come across the old Positively 4th Music location and what made you decide to take up shop there?
Jake: Our shop manager/partner Mike found the location. We met up with the owner Bob and everything worked out. Bob is an awesome guy, he owns Stoneground and a bar called The Garage.
Gavin: What was it like for you getting the shop set up and functional, and what issues did you have to deal with?
Jake: We had a ton of construction to do. Our friend Kris Coy did all of the woodworking in our shop. He is an amazing carpenter; anybody should look him up if they need something built right.
Gavin: You opened up shop in late 2010. What was the general reaction from the public, and how did old clientele take to the move and new digs?
Jake: We have been getting a very positive response from the public and our customers from the beginning. We feel blessed.
[image-x]
Gavin: You're one of the few shops that have taken to hanging local artists on the walls and being a part of Gallery Stroll. How did that decision come about and how has it impacted your business?
Jake: We decided to join the Gallery Stroll to keep our complacency at bay. Having a new set of paintings hanging in the shop every month definitely gives us a fresh perspective and keeps us plugged in to the happenings of the art world. It also reminds us to stay hungry.
Gavin: You've also added an area for guest artists to come in and do work on people. How do you decide whom to bring in from time to time, and how has that worked out since you started doing it?
Jake: Traveling is a huge part of this business. If you make room for a guest in your shop, chances are there will be room in their shop when you're the one traveling.
Gavin: Are there any plans for you to expand or bring in new artists full time, or are you looking to keep things as they are for a while?
Jake: This is easily the strongest dynamic I've ever worked in; I wouldn't be open to the idea unless somebody really fit into the fold perfectly.
[image-x]
Gavin: Going local for a bit, what are your thoughts on our tattoo shops, both good and bad?
Jake: There are a few good tattooers in town. Not very many, though.
Gavin: Is there anything you wish would change or think could be done better?
Jake: This is a long answer. If you really wanna know what I think about what needs change in this city, then stop by the shop and we can chop it up.
Gavin: Who are some other tattoo artists whose artwork you've enjoyed checking out?
Jake: If you look to legends in this industry then you'll learn how to become one.
[image-x]
Gavin: What can we expect from both yourselves and Cathedral Tattoo over the rest of the year?
Jake: 2012 is going to be crazy, that's for sure. So look out.
Gavin: Is there anything you'd like to promote or plug?
CJ: My wife and dog; my mentors, my coworkers (past and especially present); my family and friendships; our future. CFFC.