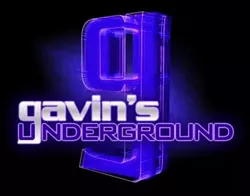 In this creative age, where a lot of entertainment is becoming on-demand, many of the traditional arts are finding ways to tap into the format and make it interesting. --- One of the programs doing this is Dances Made To Order, a website branching to several cities across the United States, where hand-picked performers try to create a new performance from artistic suggestions given by the audience, and then are given a short time period to create that piece for your viewing pleasure.
Salt Lake City recently joined the website, with the online works being curated by our old friend Ashley Anderson from loveDANCEmore. Today, we chat briefly with Anderson about what she's been up to recently, the website and current works coming out of SLC and what to expect this Wednesday when the April films make their debut.
Ashley Anderson
Gavin: Hey, Ashley. First off, how have things been for you since we last chatted?
Ashley: Things have been great. Had a baby, made some dances and, of course, worked on loveDANCEmore events.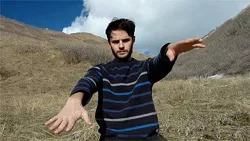 Gavin: How are things going for loveDANCEmore and what can you tell us about your plans for 2012?
Ashley: 2012 is really about continuing and deepening loveDANCEmore programs. We are producing the Mudson works-in-progress series, printing biannual performance journals, supporting artists-in-residence like Movement Forum and continuing to develop dance-film opportunities like those offered by Dances Made to Order. All that information, including a calendar, is available on loveDANCEmore.org.
Gavin: Getting right to it, what is Dances Made To Order?
Ashley: Dances Made to Order --DMTO -- is a curated, monthly, online, dance-film series run by Kingsley Irons. Every month, audiences pre-order dance films from three different artists or artist groups while voting on themes to inspire their work. Once the themes are determined, the dance films are made in two weeks, uploaded and sent straight to your computer. 65% of the proceeds go to the participating artists compensating them fairly for their art -- something rare in dance and dance film.
Gavin: When did you first come across the website and what were your initial impressions?
Ashley: After running a dance film gallery in 2011, I got to know a lot of dance film-makers and, of course, through good old Facebook,saw that some of them were using DMTO as a platform to share their work. I thought it was a smart way to use new technology for sharing dance.
Gavin: How did you specifically get involved with the website and become the curator for the SLC edition?
Ashley: Kingsley sent me an e-mail and explained that DMTO was looking to expand to new cities -- because it's an online platform, she was really looking at ways to share dance beyond New York and LA. She asked me to curate some SLC artists and I happily got to work.
Gavin: What's the process for choosing the artists involved, and who has come on board so far from Utah?
Ashley: I had free range as a curator to choose what I thought SLC had to offer. I selected two teams of choreographers/film-makers: Scott Halford, Josie Patterson-Halford and Aniko Safran, Wyn Pottratz, as well as one solo artist, Sam Hanson. Their bios and interviews are on the website; they really span a wide range of interests and aesthetics, which is why I chose them. Some are involved in the screen-dance program at the University of Utah, while others run film festivals like Foursite in Ogden. I'm excited about their work and can't wait to see what they've made. I think it's cool that some of them worked in teams, dividing the responsibilities of choreography and editing, while others worked in different, collaborative ways.
Gavin: How is the criteria chosen for the performers and how long do they have to put these pieces together, from planning to final film?
Ashley: Audience members who purchased the films in advance voted on themes to inspire the work of each artist or artist team. Once voting was complete, there were only two weeks for films to be made. The SLC artists have their deadline right about now. The challenge often results in interesting, experimental work, and the nature of the themes can really engage the audience in what to look for or how to assess what they are seeing.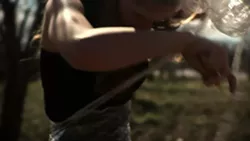 Gavin: Tell us about the dance films that were made in March. When is their premiere, and how did they fulfill the criteria?
Ashley: Pre-ordering audience members determined three themes with their votes: keeping up appearances/falling apart, break every line your body makes, and metal, glass and smoke. The artists have been plugging away and are turning in their films tonight! Because the films are being submitted tonight, I'm as excited to know how they utilized the themes as you. I know from a few sneak-peek trailers that dancing on cars and elaborate masks were involved, but that's it. On Wednesday April 4, the films premiere on the website; don't worry if you didn't pre-order, you can still sign up now to buy the Salt Lake films. And if you are really into dance film you can backorder archives from 2012 -- NY and LA -- and sign up to view upcoming cities. This year will still host films from Austin, Chicago, Atlanta, Minneapolis, Philadelphia, San Francisco, Boston and New Orleans. When you sign up to purchase, use the discount code LOVE12 for 20% off. That means the SLC films are only $8, and a full year's worth of films are only $40. A full-year subscription is about the same cost as one show at the Rose Wagner!
Gavin: How was it being involved with DMTO? What can we expect from them the rest of the year?
Ashley: I had a great experience curating. I think it's extremely valuable that DMTO pays artists -- it's something loveDANCEmore considers a core component of our programs. So often, film festivals require fees for your work to even be seen. This is a great way to share the work of professional filmmakers in a unique setting and give them the funds to continue projects, pay for equipment and pay dancers. But don't forget, they only get a percentage, so log on to DancesMadeToOrder.com today to really get involved!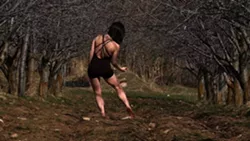 Gavin: Aside from the obvious, is there anything you'd like to promote or plug ?
Ashley: I could go on and on about loveDANCEmore programs, but it's probably best to just visit the website regularly because, as a small organization, we are able to add events throughout the year. Check out the calendar or e-mail me at lovedancemore@gmail.com with questions or comments about what you'd like to see us offer for dance audiences.



| | | | |
| --- | --- | --- | --- |
| Follow Gavin's Underground: | | | |