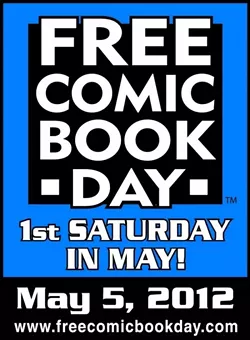 If you're a local comic-book geek and you haven't assembled with your kin, here's your formal call: Free Comic Book Day is tomorrow. --- For the third year in a row, we're posting the info you need, and CW's Bryan Young saved me some space by taking care of the basics in his column this week. While most stores will have an array of free comics, certain stores will go the extra mile by bringing in artists and writers, as well as other members of the comics and geek community for people to check out and chat with. Utah doesn't have a lot of stores that do this, so to make sure you get the most out of your FCBD experience, here's as close to a complete guide we could put together to Free Comic Book Day 2012 in Utah.
Hastur Games & Comics: 6831 South State Street, Midvale
Hastur will have some special costumed guests for the kids, including Justice League members Superman, Wonder Woman and Green Lantern, Catwoman, Storm, Iron Man and possibly some villains including the Predator. They'll be on hand for fun and photos from 10 a.m.-3 p.m. Also, the ladies from the Hello, Sweetie! Podcast will be recording a live show. Most importantly, they'll be handing out free comics to all who come, as long as supplies last; a limited, free Thor Hero Clix to hand out; as well as a massive back-issue sale. Specific boxes will be marked for this with comics for $1 each. Later that evening will be a Heroclix Tournament at 7 p.m.
Dr. Volts Comic Connection: 2043 East 3300 South, Holladay
Dr. Volts will be having a 20% off everything else in the store to mark the occasion, with longer hours from 9 a.m. to 6 p.m. Local author Bryan Young (Lost At The Con, Man Against The Future) will be selling and signing his books, and artist Kat Martin will be showing off and selling some of her artwork. The Mandalorian Mercs, a local Star Wars-themed costume group, will also be at the store for photo opportunities. And to top it off, the Geek Show Podcast will be recording three episodes live from the back room throughout the afternoon.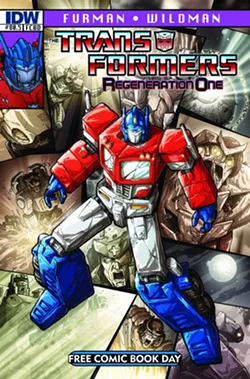 Black Cat Comics: 2261 South Highland Drive, Sugar House
Black Cat Comics will keep it simple but fun. Artists Ryan Ottley (Invincible) and Derek Hunter (Pirate Club, Adventure Time,Derek Hunter Is A F**k!) will be at Black Cat this year. They'll also have free coffee from Bad Ass Coffee.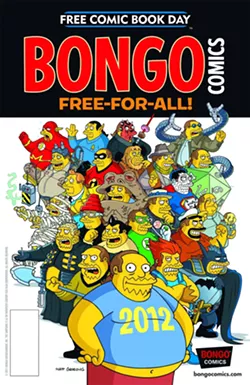 Dragon's Keep: 260 North University Avenue, Provo; 189 East State Street, Lehi
Dragon's Keep will be celebrating in two locations as they bring FCBD to their new location in Lehi! Special guests on hand will include Jess Smart Smiley, JJ Harrison, Jake Parker, Travis Walton, Daniel Vest and Nathan Tingen! Their works include: Superman, Iron Man, Top Shelf Comix, Bampop!, Codename: Zeus, Missile Mouse, Ice Age, Rio and many more! Comic-book creators will arrive at approximately 11 a.m.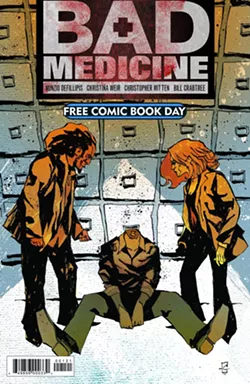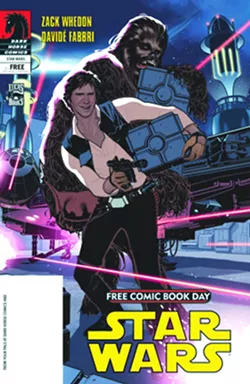 Comics Plus: 1812 Sunset Blvd., St. George

For Comics Plus all the way down in St. George, actor Garrett Wang, who played Harry Kim on Star Trek Voyager, will be on hand to celebrate the event. In conjunction with the autograph signing, Comics Plus will also have artist Chad Hardin, who has worked for both Marvel and DC, and Lee Wiley, whose art is featured in various independent books; both be on hand, signing their works and taking artist commissions -- not to mention costumed personalities for the kids including Captain America, Catwoman, Spider-Man, Supergirl and various Star Wars characters. On top of all that, it's a huge store sale!
Night Flight Comics: 6222 South State Steet & 210 East 400 South, Salt Lake City
The Zombie Nation creator/artist, Carter Reid will be debuting his comic book at the State Street store, along with a Jazz Bear/The Zombie Nation coloring page. Two of this year's FCBD guests are artist/author Paul Guinan and author/editor Anina Bennett, the husband-and-wife team behind the science fiction comic book Heartbreakers, as well as the illustrated hardcovers Boilerplate: History's Mechanical Marvel and Frank Reade: Adventures in the Age of Invention. (On display at The Leo in conjunction with Night Flight's Library location.) They have more than 20 years of experience as creative professionals in publishing, marketing, licensing, and filmmaking. Boilerplate is currently in development as a feature film by producer J.J. Abrams.