The list of top local up-and-coming bands to look out for in 2012 continues this week with some finger-snappin' vocal-driven indie pop.---
To refresh your memory, here's what I mean when I say up-and-coming. And you'll find links at the bottom of this blog for the other bands that I've highlighted thus far.
Bullets & Belles is comprised of Erin Haley (KCPW's Sounds from the Lounge producer), her husband, Ryan Cron, and Noel Sandberg. The group first started playing together in 2011. They released the Curried Rice EP March 2012.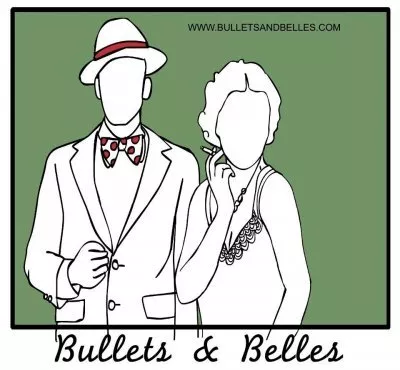 The threesome switch lead vocals repeatedly throughout the song "Bullets & Bells" -- the EP's best track -- to give the bouncy, minimalistic song depth. And when the three voices come together in a scratchy harmony on top of piano and drums, it will transport you to bygone days. "Curried Rice" also shows off the band's cunning vocal versatility.

"Bullets & Bells" performed on PCTV
The overall aesthetic harkens back to something like Billie Holiday meets doo wop, Bing Crosby minus a swinging horn section and classic pop meets indie, contemporary songwriting. They label themselves "contemporary doo wop" and "whimsical soul."
Bullets & Belles will play at the Downtown Farmers Market June 23. You can also hear them on KUER's (90.1) Radio West Thursday, June 21, at 11 a.m.
Twitter: @AustenDiamond
12 for '12 (so far):