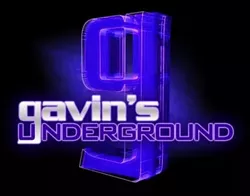 The 9th & 9th area of Salt Lake City has been a centerpiece for years when it comes to local business and entertainment, which has drawn in some interesting enterprises over the past few decades. --- One of the more prominent names currently holding shop in the area is Apt. 202, a women's clothing boutique aimed at bringing in unique fashion from around the country at an affordable price. But what sets the shop apart from others is the personal attention to detail you'll receive from the shop's owner and staff, who go the extra mile in helping you find what works best for you rather then just selling you whatever's on the racks. Today, we chat with owner Ashley Rothwell about the shop and the clothing inside, thoughts on local fashion and the new chapter they'll be starting soon. (Photos by Chudleigh Photography)
Ashley Rothwell
Gavin: Hey, Ashley. First off, tell us a little bit about yourself.
Ashley: I grew up in Salt Lake and attended Rowland Hall High School. I went to college to ski race in New York and then moved to San Francisco to begin my 10-year advertising career. I worked at some of the largest advertising agencies in the country on such accounts as Adidas, Good Year Tires, Elizabeth Arden, etc. I had an amazing career but wanted to own my own business. So, I decided to move back to Salt Lake and open a boutique.
Gavin: How did you first take an interest in fashion and design, and what were some early influences on you?
Ashley: My grandmother and mother have always been my fashion influences. They both have their own distinct styles and I grew up appreciating fashion and style. Throughout my years in the ad world, I also grew to love fashion. Advertising is a very fashion-forward industry – it is trendy, exciting and in the style scene.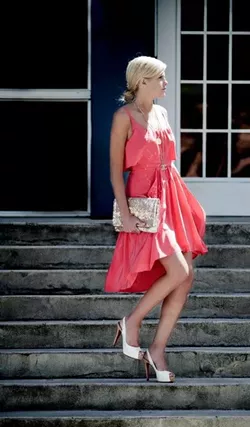 Gavin: Prior to starting up the boutique, did you seek an education in fashion or did you get into the business yourself?
Ashley: Prior to opening my boutique, I spent a year attending business classes, interning at various boutiques to learn the business and educating myself with the Salt Lake market. My intention was always to open a business and run it as such, so I wanted to be as prepared as possible for what I was getting into.
Gavin: How did the idea come about to start your own boutique and where did the name come from?
Ashley: The idea started while I was living in San Francisco and realized that I had reached a point in my advertising career that I had always dreamed of, and that maybe it was time to do something else. Owning my own business was always a dream of mine, so I decided to meld my business background with my passion for fashion, and thus my boutique was born. The name was my apartment in San Francisco so I am always reminded of my inspiration.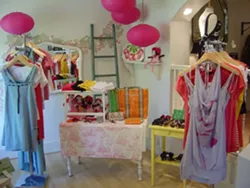 Gavin: Why did you choose to specifically cater to women's fashion rather than be a unisex shop?
Ashley: Women's fashion is something that I understand and feel comfortable with. I feel as though I can make the greatest impact in styling and taking care of women.
Gavin: How did you come across the place in the 9th & 9th area, and what made you decide to set up shop there?
Ashley: Being in the right location for my business is key and I knew that going into it, so I spent about six months searching out the right location. Coming from San Francisco, I wanted to be in a "walking district" and that limited my spaces to either 9th and 9th or 15th and 15th. I felt as though 9th and 9th had so much potential to become something amazing, and over the past five years it really has. I banked on this area and won and I could not be more thrilled to be here, which is why my husband and I purchased the building right up the street. It was always part of my business plan to own the location where my business resided and we had the opportunity a few months ago and jumped on it.
Gavin: What was it like for you converting the building into a modern fashion boutique?
Ashley: This building had been a lot of things before I moved in. My objective was to clean it up, open up the space as much as I could and make it as light and airy as possible. I wanted my space to be comfortable, like someone's apartment -- hence the name.
Gavin: How did you go about choosing what would go into the shop, and what specific lines did you go with?
Ashley: Research, research and more research! I researched lines until I was blue in the face. I tried to find lines that were not already in Salt Lake and that I thought customers would enjoy. I ran surveys about what lines people liked and what was important to my potential new customers. When I opened my doors, I was confident about the lines and products that I was carrying, but I was also terrified that they would not sell. I made a lot of mistakes but none that I would change. I was, and still am, constantly changing my lines. I have very loyal, repeat customers so I have to constantly bring fresh things into the store.
Gavin: You opened the shop in mid-2007. What was it like for you during that first year, slowly bringing people in?
Ashley: I was really lucky and have continued to grow a wonderfully loyal and amazing clientele.
Gavin: Over the years, you've gone through several fashion trends, but you've seemed to stay on par with everything going on and offering the latest. What kind of a challenge is it for you to keep up and keep people coming?
Ashley: I give myself a little bit of a break because I am not a "trendy" boutique. I do not stock my store with all the latest and greatest trends because, frankly, that is not me. I am classic, not super-trendy, nor are my customers. I am certainly current but that is different than being trendy.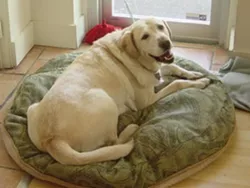 Gavin: One of the biggest comments about the shop has been the customer service and your personal attention to detail; some even comment you've become their personal fashion consultant. Why do you choose to go the extra mile with your customers in that way, and how has it paid off for you in the long run?
Ashley: That's really nice to hear because that is why I opened my space. I wanted to provide a different kind of shopping experience. I wanted it to be warm and inviting and a place where women could come and feel comfortable asking me what to wear to a certain event. Over the years, I have become a personal fashion consultant to as many of my customers as will allow me to. Every women who comes in gets the same styling treatment, and with or without them really asking, I just tell them what shoes to wear with a dress or jewelry. I try and make it a fun and easy experience because we -- women -- just don't have time for complicated fashion and it really doesn't need to be. Fashion is a reflection of yourself – it tells a point of view – and that should be easy and fun, not complicated. So, I am here to help!!!
Gavin: The shop just recently hit the five-year mark. What are your thoughts on being around this long and thriving longer than many other shops ever do?
Ashley: I am just grateful and thankful to my customer! I love what I do and appreciate their business and try to tell them every chance that I get -- mostly through exceptional customer service!
Gavin: You mentioned to me that later this year, you'll be relocating just up the street to a bigger location. What made you decide to move and what will the new shop bring?
Ashley: My husband and I were lucky enough to purchase the building that I mentioned earlier that would allow us to enlarge both of our businesses. My boutique will be located in the front and my husband's salon -- Salon MC -- will be in the back. There are separate entrances but with the ability for our customers to cross-pollinate. We are beyond excited about the new space and the beauty that it will bring to the neighborhood!
Gavin: Going local, what are your thoughts on our fashion scene, both good and bad, and is there anything you believe could be done to make it more prominent?
Ashley: The fashion scene is certainly improving, which is exciting. To being prominent ... not really, to be honest; I do not engage much in the local scene -- not because there isn't a desire, but it comes down to time. I have two small boys, with a third on the way, so I have limited time and I need to focus my attention on my business and my customers.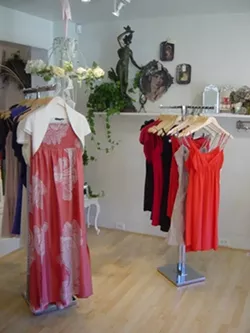 Gavin: Do you have any favorite shops you like to work with or shop from?
Ashley: I love to shop local and it really depends on what I am looking for, but I try and shop local as much as possible.
Gavin: What's your take on Fashion Stroll and the part it plays in our scene?
Ashley: Again, I am not involved, but it sounds like a great idea and some of my friends attend it and love it.
Gavin: What can we expect from both Apt. 202 and yourself over the rest of the year?
Ashley: You can expect a lot of great things from Apt. 202. The new space is going to be stunning, and with more space I will be able to provide my customers with additional clothing lines, a larger shoe department and a more impressive area for jewelry. It is going to be simply grandiose and gorgeous, but with the same warm, humble environment.
Gavin: Aside from the obvious, is there anything you'd like to promote or plug?
Ashley: Customer service, personal styling, and the new building.
| | | | |
| --- | --- | --- | --- |
| Follow Gavin's Underground: | | | |