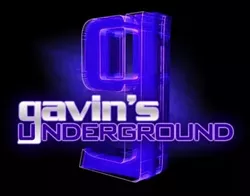 Hello to all you icepack-wearing, pain-relieving, cortisone-injecting, limb-resting, body-aching, wishing-to-be-pain-free enthusiasts! --- Short version: I'm playing through the pain today, as my hand has joint pain in the wrist and stiffness and aching throughout the palm, along with some swelling. But I have no insurance, so I'm sitting at home with a mountain of ice as I work. It hurts to do a lot of things right now, especially typing, so this is going to be a short post. First thing, here's the most recent update to the 337 Memorial Wall before it was covered up for one being painted as you read this.
Due to the aforementioned reasons, these events listings are going to be short and sweet. First up, Craft Sabbath takes place tomorrow at the Main Library; go say hi to the folks at the City Weekly table and snag come awesome crafts.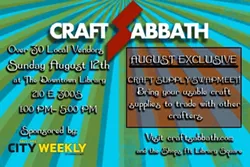 The week gets kinda boring outside of concerts -- except for Stroll -- until next Saturday, Aug. 18, when the Rose Wagner will play host to the Black Box Belly Dance Affair. The show features several of Utah's finest dancers who have mastered the art displaying their styles for you. It's a must-see if you're into belly dancing of any kind.
That same day at Poor Yorick will be the I Am Local photo exposition, featuring photos of local business owners and mavens of the Utah business society -- showing off some of the best we have to offer with reasons to shop local. It's totally free!

On Sunday, Aug. 19, The Bayou will play host to one of my favorite competitions, the 4th Annual Beehive Brew-Off, presented by
The Beer Nut
. Come sample some of the most creative home brews around the valley as they compete to see who is the best brewer of 2012.
And then finally, on Aug. 25, the Earth Well Festival will take over the beach at Jordanelle for two days of music, activities and learning to live green. These fests are always interesting and are sure to have great tips for those of you looking to go more environmentally friendly in your lives.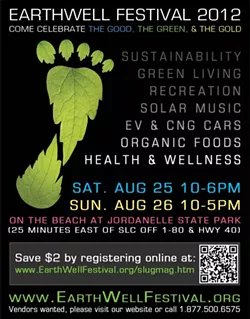 So, I know what you're thinking -- that this whole list just sounds like one giant NPR announcement. Well, you're not wrong, and I apologize for being so brief today. As for the blog, I really don't know what's next; the next two weeks have been jumbled more times than I care to account so, as always, we'll see what happens. As for me, I'm off to take some anti-inflammatory medicine and press on with my daily activities.
| | | | |
| --- | --- | --- | --- |
| Follow Gavin's Underground: | | | |