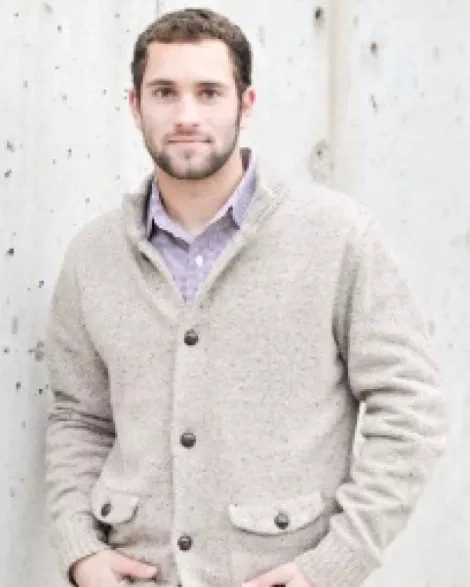 This time of year it's no secret what's at stake and we all know how important it is to vote ... for the 2012 Cosmopolitan Bachelor of the Year that is.--- Every year, for some reason, Cosmopolitan magazine picks one guy from each state to compete for the title of America's sexiest bachelor and $10,000. Well, representing Utah this year is 25-year-old Spencer "Lucky" Luczak. This dreamy Mormon man-muffin works as an operations analyst, his celebrity crush is Jennifer Connelly and he's baffled by the age-old question, "Why do great girls fall for sub-par guys?" He had me at operations analyst.
photo via Cosmopolitan.com
Obviously we wanted to know more about Lucky, so we headed over to his Twitter account (which is brought to you by the letter A) where he describes himself as "affable, athletic, articulate, animated, ambitious, and attentive to detail."
Just don't judge him on his bio that states he's from "shreading the knar, UT"—which leaves one to believe he either meant "shredding the gnar" or he's talking about something that combines extreme shushing and reading. Either way, it doesn't matter, this isn't a spelling bee, damn it.
If you're hungry for more, head over to his Facebook page for pictures of him doing extreme stuff.

To give our Utah man a vote and a shot at all that sexy money, click here. And remember, if you don't vote, you can't complain about the state of our nation's sexiness. The contest ends on Thursday, October 18th.
Thumbnail pic: via Twitter