Leaving November and hitting December, there's a lot of last-minute releases people are getting in before the year is up. I've got several to catch up on and a couple of release shows over the next week. --- First up is the latest from
Eyes On Kites
, the solo project of SLC musician Trevor Smith, who most of you might know from the indie-rock trio Dust The Books. He's been working on this project off and on since 2010, first with a self-titled three-track EP and then a small single "Lullaby For A Daughter" in 2011. This new release,
La Distancia
, marks his official debut with a full-length album of sorts, containing eight tracks of instrumental pieces that are worth a listen. You can download a copy for $5 off his
Bandcamp page
.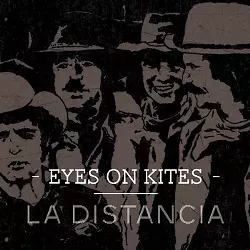 Next up is the debut album from Life Has A Way (or LHAW), the SLC punk rock band made up of established rockers like J. Kidd Ricci and Christian Murphy. The band released their debut album, 13 Shots, back in 2010 to some mild airplay and a few reviews, but the album didn't quite take off like many had hoped. The group have been working hard over the past couple of years, playing lots of gigs to bring up their game, and have now cranked out a self-titled EP made up of four previous tracks re-recorded and one brand-new one to give a look into the future. There isn't a copy online; you'll need to snag one from the band themselves.
Moving into a bit of the electronica, there is a pair of albums you should definitely have a listen to. The first one is a combination album between SLC musician Best Ben and producer Karl Jorgensen, who most of you know as the man behind OK Ikumi. The two have paired up to create a self-titled split cassette, of all things, on the new local label Hel Audio. You can download or purchase a physical copy from the label's Bandcamp page in various forms.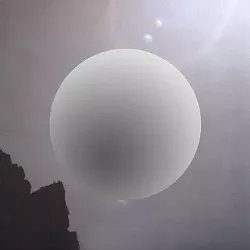 And while I'm talking about Hel Audio, they have a brand-new release out today of the same ilk. This one, however, is a combination of electronica bands RS2090 and Mooninit, also is a cassette(?) release, but they've managed to cram 15 tracks into one release, with both bands taking up a side. Again, you can download or purchase a physical copy of this self-titled release from the label's Bandcamp page.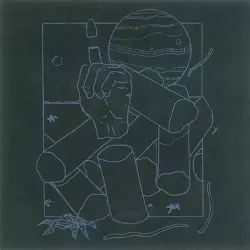 Moving on to a bit of hip-hop, last week saw the latest release from Playboi Short. Short may be better known to many as one of the members of the group Lost Tribe before they split a few years ago into a couple of different camps. He hooked up with Capital Syndicate Entertainment and released his debut album, It's A New Day, in the fall of 2010. His latest, Follow My Lead, is more of a mixtape of original songs and collaborations with fellow artists like Damarr Jones, Emerson Kennedy, Hi*Def, Blox and Young Sim, to name a few. The album's got some interesting range and a nice mix of fellow Utah emcees; it's worth at least a listen. You can purchase a copy for a "name your price" tag off his Bandcamp page.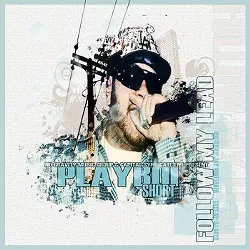 Next on the list is the latest from Skellum. The elusively unidentified electronica producer, who, at best guess, is a transplant from the U.K., has had a constant presence on Facebook for over a year showing off their works on Soundcloud. This year, however, they started breaking out into doing real releases, starting with their first EP, 9.6, back in February, and the follow-up Animal Farm in September. Now, they've finally put out a full-length titled Why The Sea Is Salty on Bandcamp for a "name your price" tag that's pretty good and worth at least a listen.
Switching to release shows, I'll start with one tomorrow in Provo from Eidola. The four-piece experimental/avant-garde rock group (seen above, photo by Jennifer Lee) out of Spanish Fork have built themselves up nicely since forming in early 2011. The group have mainly been playing all-ages venues and the occasional outdoor festival, with a sound that comes off like a harder version of earlier Fictionist and Fox Van Cleef songs. The group have been working on their debut album, The Great Glass Whale, for more than half a year and are ready to drop what already sounds like a spectacular masterpiece on the music scene. You can pick up a copy Saturday at their release show at Velour, as they play with Searching For Celia, Empirates, Regal Beast and Temples. Just $8, starting at 8 p.m.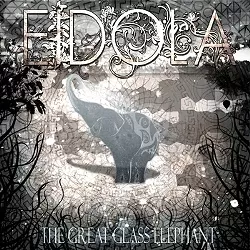 And then on Thursday, you can catch the new release from Q&A. This is a four-piece indie-rock group comprised of Logan Nelson, Billy Brown, Ethan England and Luke Barton, who formed back in January and have been making the usual rounds in the valley, even released a self-titled EP earlier this year which you can snag off iTunes. The band actually hooked up with Andrew Goldring from Golden Sun and Your Meteor to record their debut EP under the mysterious title Mvufu. They're holding a small release show at a location in Holiday, which you'll need to visit their Facebook page for more info. From what little I've heard, it may be worth checking out.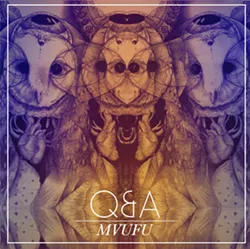 Love music, head out, buy local!