Today, I'm going to look at some releases that just barely flew in without a release show, as well as a couple of weekend CD shows you might wanna check out. --- The first is a surprising entry from the band
Hang Time
, which is comprised of heavy local hitters Will Sartain, Andrew Sato, Cathy Foy and TJ Fitzgerald. The sound may be a little more synth and dance-pop than you're probably used to hearing on a Sartain project, but that doesn't necessarily make it bad. The band seem to work well together in recordings, but time will tell how the project does in a live setting. They just barely put out their debut self-titled album, which you can download for a "name your price" tag on
Bandcamp
.
A release that came out a while ago and got little attention was a brand-new album from Max Pain & The Groovies, although it technically can't be called new because it's a live recording of their time at Coaltree Organics. Simply titled Live At The Coaltree Bunkhouse, this full-length is a complete show by the band with few screw-ups or missed notes -- about as great a live recording as you'll get on a DIY budget. It isn't online, so, yes, you'll have to leave your house to get a copy.
Next up is an EP from the band Laughing At Columbus, a light rock group hailing from Sandy that mix bits of jazz and pop into their lineup, like a feel-good version of Ben Folds Five, to a degree. The group haven't been together a full year yet, but they've got a six-track release simply called The EP, which came out earlier this month. You can purchase a copy for $6 off their Bandcamp page.
While I'm on releases sitting online, there's a new one from Albino Father. The four-piece indie-psych band have been doing well over the past year with occasional gigs and some press, most recently headlining SLUG's Localized showcase for December. The band release their brand-new EP, For, today on their Bandcamp page for just $3; very much worth checking out and buying, if you're into psychedelic, that is.
Moving on to releases, tonight you'll see two of them, with the first by 90's Television. The band's first album Raw Justice saw a lot of praise from indie critics as a lot of the blogging community got their hands on the experimental venture. But now, the group have a brand-new album, in cassette form no less, under the title Going Blonde. From the tracks I've heard, this is one you must check out, if for no other reason than the musical composition they've managed to hone into their own experimental-rock style. Technically, this album came out Friday night with a release show at Muse Music, but with the weather the way it was, I felt it best to hold off till today, but today isn't any better. You can catch their show at the Richards St. Art Collective, starting at 7 p.m., along with Chalk, Koala Temple and Super 78.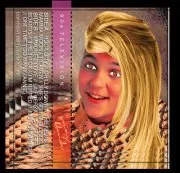 And then finally, tonight we also see the release of the new album from Johnny Utah. Johnny (seen above, courtesy of his Twitter) has been one of the rising names, one hell of an emcee with some amazing chops and a commanding voice, but he hasn't quite branched out into the scene like many thought he would have done much earlier. He's looking to change this with this highly anticipated album, Johnny 3:16, which shows anger and smarts with some impressive tracks backing him up. Worth looking into if you're a fan of hip-hop. You can catch him tonight at The Salt Haus as he plays the Yung Rip benefit show along with KonSICKwence & Skip Sanders, Broken Silence, Dumb Luck, Emerson Kennedy and B-Side. Just $5, starting at 7.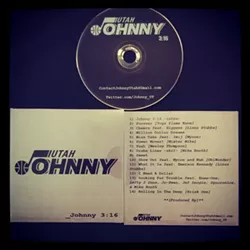 Love music, head out, buy local!