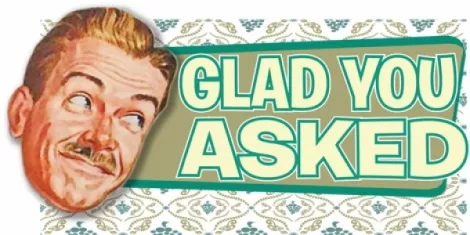 Dear GYA, My wife says I'm living in the past, that I'm stuck in 2002. She also wants me to stop wearing my Salt Lake City Olympics coat. I told her she can pry this parka from my toasty, dead hands -- it's a functional piece of history, man. Besides, every time I wear it it reminds me of a time when J-Lo was relevant and people still watched JAG. Anything happening today where I can keep this coat on? - Mike Fickleburg, Lehi---
Mike, 2002 was a great year, and that jacket should be worn till the last thread. As for those Roots berets, they can burn in hell. Here are a few options for today:
If you haven't heard, there's a new microbrew in town: Unsacred Brewing Company. To celebrate the launch of its new 3.2% beers, they're hosting a Pub Crawl tonight at 5. City Weekly's The Word will be tagging along, snapping photos and handing out free swag. Click here for more details.
The Rose Wagner Center will be presenting Plan-B's newest production, Adam & Steve and The Empty Chair. The play centers around the relationship between two childhood friends: Adam, still devout in his LDS faith as a young man; and Steve, who is openly gay. The show starts at 8 p.m. General admission tickets are $20; $10 for students.
Local pop singer Faith Johnson will be onstage at Velour tonight. This particular venue is home base for the Provo singer-songwriter; check out the video below. Doors open at 7. The Arcadians will open up. Tickets are $7. The show is all-ages.
For today's complete list of things to do, click here.