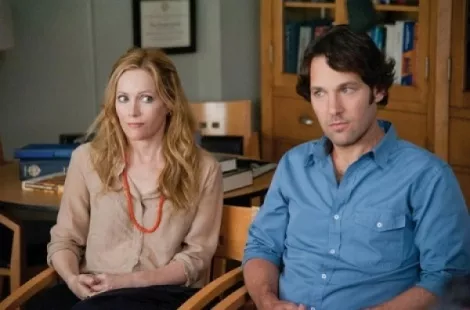 Existential dilemmas plague a married couple and a video-game villain in this week's new arrivals at discount theaters. ---
Disney's animated Wreck-It Ralph follows the adventures of a character from a vintage 1980s video game -- voiced by John C. Reilly -- who decides he wants more than being the bad guy. The concept sounded fascinating from the outset, but the film makes the mistake of leaving its vast potential aside and spending most of the film's running time in a candy-themed world occupied by another misfit character (voiced by Sarah Silverman). In a world where Ralph could go anywhere, the story needed more carefully defined borders.
Writer/director Judd Apatow returns to the lives of Pete (Paul Rudd) & Debbie (Leslie Mann) -- supporting characters from Knocked Up -- in This Is 40, which finds the married couple struggling with money, kids and their sense of themselves as middle-age hits. Like most of Apatow's features, it's got a ton of hilarious material, and actors who know how to deliver it; also like most of Apatow's features, it's much longer than it needs to be functionally. As easy as it is to enjoy spending time with these funny characters, it might be even easier to enjoy spending less time with them.