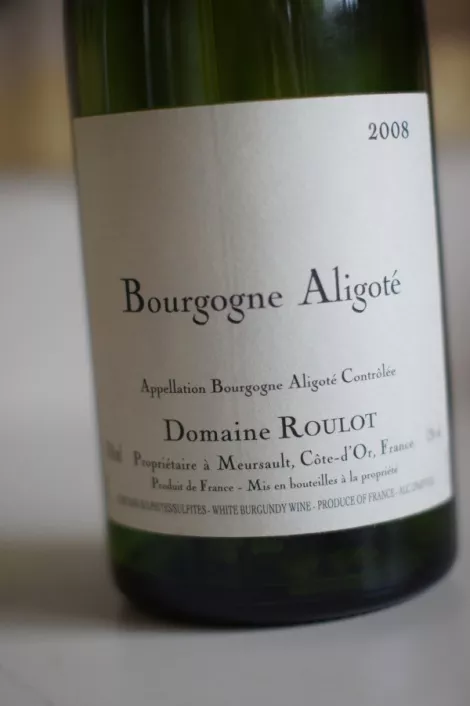 During an outstanding dinner at Slopes restaurant in Park City's Waldorf Astoria Hotel last week, I had a chance to sample an excellent white Burgundy. --- It was Domaine Roulot 2008 Bourgogne Aligote ($38.43) and it, too, was sensational.
Aligote is a white grape variety used in France's Burgundy region to produce crisp, dry white wines. It can also be found in Eastern Europe. At Domaine Roulot, they are known for epic Meursault. However, this lower-priced Aligote is pretty epic, too.
Run by Jean-Marc Roulot, Domaine Roulot is organically farmed and the wines produced there are silky and harmonious. They are some of the most sought after wines in Burgundy.
The Aligote ferments in stainless steel, which distinguishes it from Roulot's other wines, most of which are fermented in 15-18% new oak. The wine undergoes malolactic fermentation, after which it is racked onto stainless steel vats, on the lees, and is bottled after one year.
The 2008 Bourgogne Aligote is holding up remarkably well: briskly acidic, but still with good fruit. It makes an excellent aperitif, but also a good foil for lighter seafood and fish dishes. I recommend trying it with Slopes' amazing dish of smoked steelhead trout tartare with goji berries and olive oil crostini.