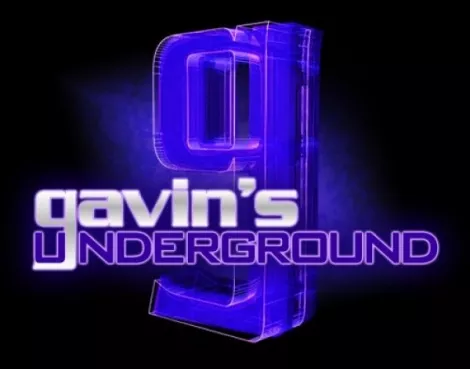 Pygmalion Theatre has already started wrapping up its '12-'13 season with the latest production,
A Night With The Family
. --- Don't let the title fool you into thinking this is your standard "coming to terms with loved ones" play, as this one was penned by Salt Lake City playwright Matthew Ivan Bennett and given the PYG twist on spending Christmas with a family going in very different directions.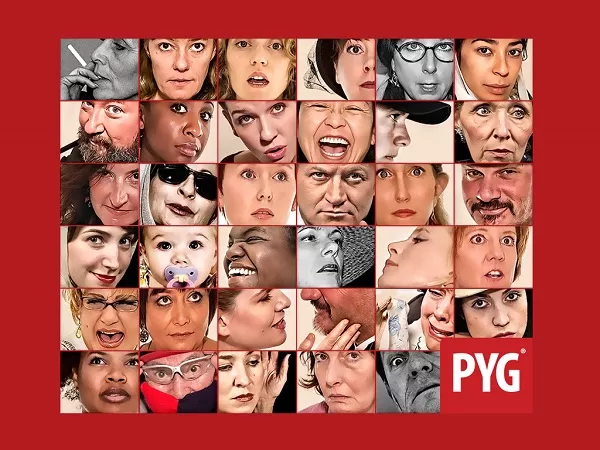 Today, I chat with the playwright himself, as well as with co-director Laurie Mecham about the production and their thoughts about the show, currently running until May 11. (All pictures courtesy of PYG.)
Matthew Ivan Bennett and Laurie Mecham
Gavin: Hello, guys. First thing, tell us a little bit about yourselves.
Matthew: For a long time, my favorite movie was Steve Martin's LA Story. The incongruities of Martin's comedy has always made me laugh and has undoubtedly influenced me. Whenever I even think about the stand-up line, "That cat was the best fuck I ever had," I giggle.
Laurie: I've been on the board of Pygmalion Theatre for almost three years now, but I also like to get a little stage dirt on my hands once or twice a decade.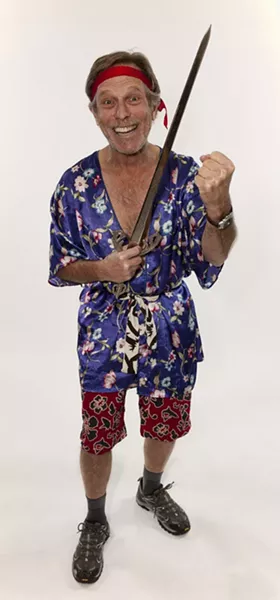 Gavin: What have both of you been up to during the '12-'13 season prior to this play?
Matthew: A lot, fortunately! This business is up-and-down and it's been an up season. I had a radio play on KUER, a serious one-man show called Eric(a) open at Plan-B, an opening last weekend of A Night With The Family in Omaha and now this opening at Pygmalion.
Gavin: Matthew, where did the idea for A Night With The Family come from?
Matthew: I decided to write it because I was desperately stuck with another play. I told myself I could write a comedy without any restraints. If I thought of it, I put it in the script, never considering a path to production. I first outlined the play over Christmas, after feeling a little harassed to have children by my family. So, surprise, the idea was: A 30-something guy doesn't want to have kids, but his wife does. As I got about 20 pages into the script, I was amazed at how emotionally drawn in I was — even as I wrote slapstick — because there was apparently a lot of child-from-divorced-home crapola just burbling under the surface in my brain.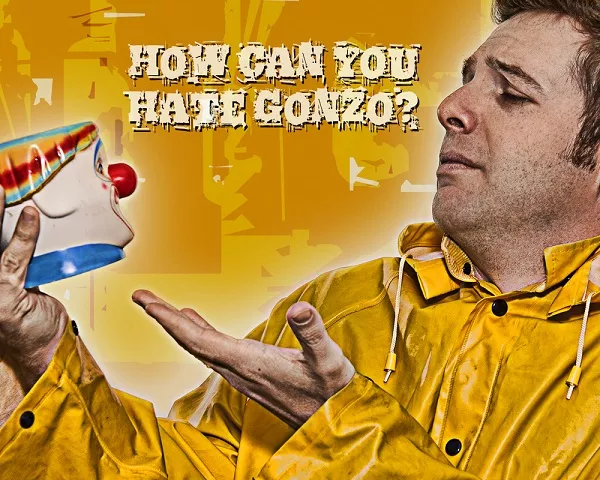 Gavin: What was the process like for you in writing this and, considering the story, did any of this come from true events or is it all pure fiction?
Matthew: It's 95% pure hyperbolic fiction and 5% rooted in real emotional, and literal, events.
Gavin: What made you decide to bring it to Pygmalion rather than Plan-B where you're the resident playwright?
Matthew: Pygmalion heard about the script and asked me to submit it. It doesn't fit Plan-B's sociopolitical mission — although, as we know all know, families are not devoid of politics or social maneuvering.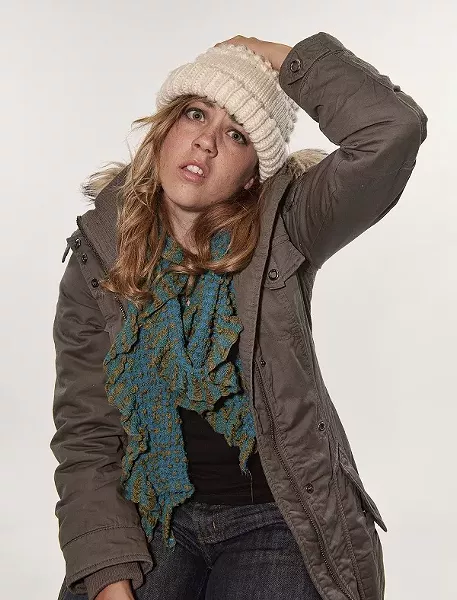 Gavin: Laurie, what were your thoughts on the play when you first read it?
Laurie: I went to a reading at SLAC, and I thought it was great fun. The play definitely goes over the top in some ways, but it also has some nice depth. I love the richness of that contrast.
Gavin: What made you both decide to come on board, and why share directing duties with Lane Richins?
Laurie: This play isn't simple. As a playwright, Matt didn't hold back. The producers were trying to coax me to direct, but I frankly felt that it was beyond my capabilities, and said I would agree to co-direct. I always want to be a fly on the wall anyway. Having seen what Lane did with Seven, which had its own challenges, I was eager to work with him. I trust him.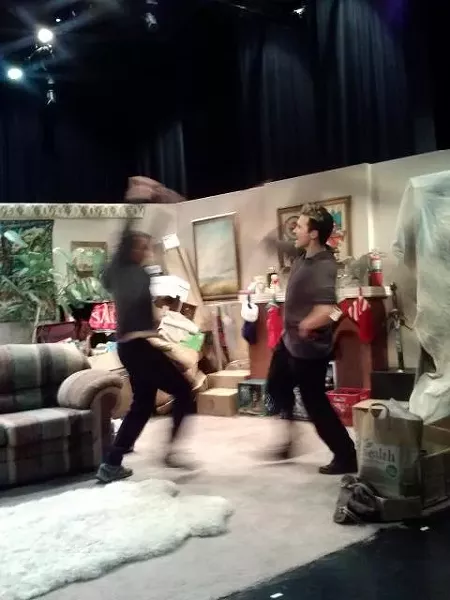 Gavin: Considering everything that a lone director usually takes on, how much do you each handle separately and what do you manage as a team?
Laurie: We've been side-by-side through the whole process. Lane is much more experienced, and is therefore very forward-looking. He has been a mentor, as well as a collaborator. We communicate all the time, not only when we're in rehearsal -- we've texted three or four times today. And, in case there are any fight sequences in the play, and I'm not saying there are, I had nothing to do with those.
Gavin: What are both of your thoughts on this play and the final production of Pygmalion's season?
Laurie: I am so appreciative of the work that everyone has put into this show. The cast members are an elite team. They've met early to run lines or walk through complex blocking. They've worked their butts off, and it shows.
Matthew: I wasn't aware till you asked, but I guess I'm a little worried that people might be less open to a comedy from me because I've written so many dramas. But I have a lot of confidence in the talent behind this show.
Gavin: What can we expect from all of you over the rest of the year?
Matthew: I'm working on a school touring show called Different=Amazing, which will showcase dramatized real stories of bullying.
Laurie: I plan to start using applied improvisation as a way to bring adults together to play, laugh and increase mental flexibility.
| | | | |
| --- | --- | --- | --- |
| Follow Gavin's Underground: | | | |