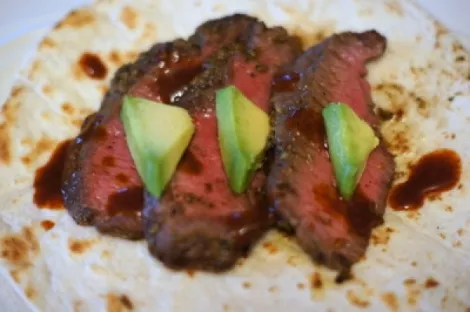 Now that spring is finally sprung, it's time to get grilling! Here is an easy but delicious recipe that would be perfect for spicing up your Cinco de Mayo celebration. --- Make a batch of Margaritas while the steak is marinating. 
Ingredients: 
1 1/2 to 2 lbs. skirt steak
1/3 cup cumin seeds
1 cup Italian parsley or cilantro
3 jalapeno chiles, destemmed
3 garlic cloves, peeled
1/3 cup fresh lime juice (3-4 limes)
1 Tbs. freshly ground black pepper
1 1/2 tsp. salt
1/2 cup olive oil
Method: 
Lightly toast the cumin seeds in a dry skillet over medium-low heat.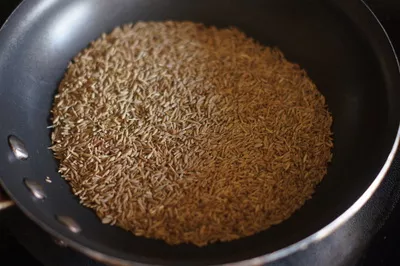 Place all of the ingredients except the steak into a blender or food processor.
Puree until you have a paste with a creamy texture. If the marinade is too thick (if you can't pour it), add a little more olive oil to thin the paste out a little.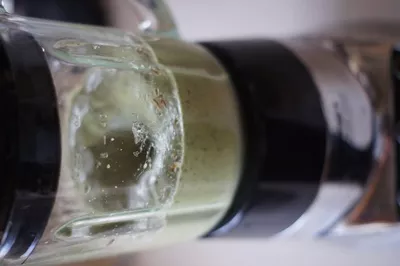 Pour the paste into a sealable freezer bag and add the meat. Seal the bag and refrigerate for 24 or up to 48 hours. (If you don't have that much time, allow the meat to marinade for at least six hours.)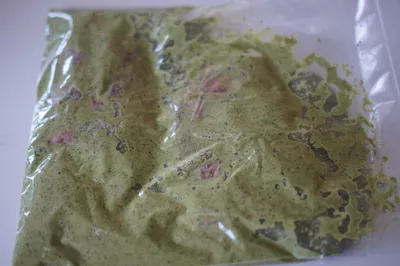 Preheat a grill to high. Sear the steak on both sides, 3-4 minutes for medium-rare -- about 130 degrees F. on an instant-read thermometer.
Slice the steak against the grain and serve.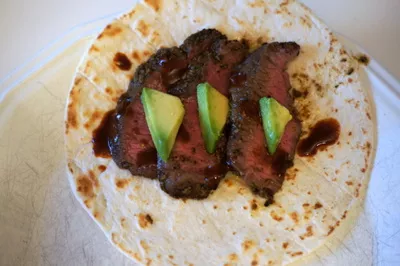 Feliz Cinco de Mayo!
Photos by Ted Scheffler