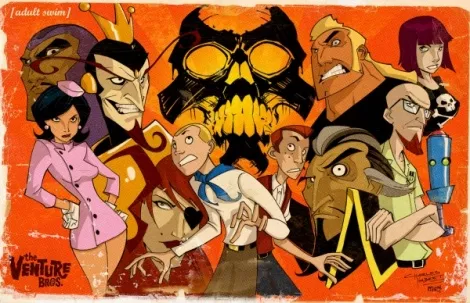 Not to oversell it or anything, but
The Venture Bros.
is
the greatest animated series of all time
and you should watch it until your eyes bleed, and then watch it harder some more. ---
Team Venture's fifth season premieres Sunday, June 2, on Adult Swim—but be warned: A major component of The Venture Bros. awesomeness lies in the show's deep backstory and character inter-connectedness. Fortunately, AdultSwim.com now has a helpful Official Relationship Action Map (you can trust anything that has both "Official" and "Action" in the title), as well as a new video that recaps the previous four seasons in eight minutes.
It's no substitute for watching the real thing—The Venture Bros. is on Netflix, just sayin'—but it's a good place to start on, one more time, the greatest animated series of all time. Do it.