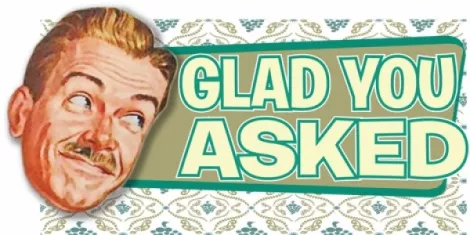 Dear GYA, If we've learned anything from Michael Douglas over the weekend, one shouldn't just lick stuff all willy-nilly like -- especially if you're a Taco Bell employee and you have an irresistible stack of taco shells in your hands. But who am I kidding, that's not gonna stop me. Anything happening today better than licking a stack of taco shells? - Frank Woody, Taco Bell employee, West Valley City---
Frank, In the food industry, it's never a good idea to take a photo of yourself licking someone's food. As fun as it sounds, people will hate you for it. With that being said, here are a few things you should do today besides licking someone's else grub:
At Spring Mobile Ballpark, the Salt Lake Bees will be taking on the Colorado Springs Sky Sox; first pitch is at 7:05 p.m. If you pick up your tickets at any Smith's grocery store, you can score four hot dogs and four tickets for $20.
British rock band the Foals will be at The Depot this evening. Surfer Blood and Blondefire are also on the bill. The show starts at 8. Tickets are $20.
Experimental producer Stubeeee will be onstage at Kilby Court. Arrows Inward and October will warm things up. The show starts at 7 p.m. Tickets are $6. Checkout his free to download album here.
For today'c complete list of things to do, click here.