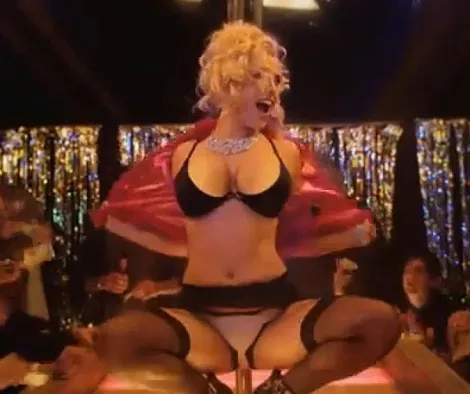 Not only does Lifetime have a Jodie Arias biopic on the way, but a long-overdue/longer-dreaded Anna Nicole Smith epic is coming this month, as well. ---
Agnes Bruckner (Covert Affairs, The Craigslist Killer) stars in the sure-to-be-tasteful Anna Nicole biopic, premiering Saturday, June 29 on the cable net. Going by the trailer below, she certainly looks like the late, ODed ANS—unfortunately, what isn't shown is Martin Landau (!) as her geezer millionaire husband, J. Howard Marshall. Was the ol' Keeper from Tales From the Crypt not available?
Please to enjoy this preview—the booze! The drugs! The stripping! The girl-on-girl action! The poor, befuddled kid! All this, and still no critical appreciation for her cinematic tour de force Skyscraper, damn it.