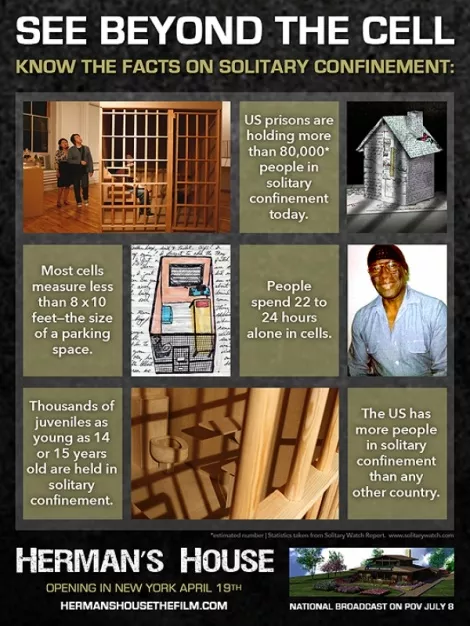 The ACLU is hosting a screening tonight of Herman's House, a documentary about a man who is probably the longest-serving prisoner in solitary confinement.---
The screening, at 7 p.m. at the Utah Museum of Contemporary Art (20 S. West Temple, Salt Lake City), will be followed by a discussion led by Leah Farrell, an ACLU staff attorney, looking at issues relating to criminal justice, protecting prisoners' constitutional rights and the role art can play in social change.
Herman's House tells the story of Herman Wallace, who has spent 40 years in a Louisiana cell that measures 6 feet by 9 feet. He went to prison in 1967 for a robbery that he admits to, but then had a life sentence imposed for a killing he denies any involvement in.
The film follows a project developed by artist Jackie Sumell, who proposed that artist and inmate together attempt to imagine a "dream home" for Wallace.
Herman's House charts not only their 12-year friendship, but also how art can transform, and the use of solitary confinement by U.S. prisons.