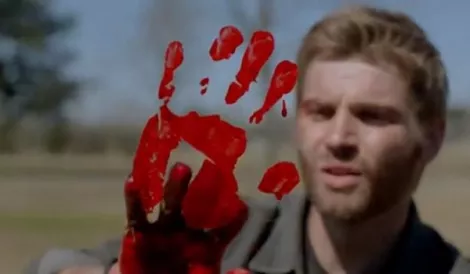 Want a new summer-TV show to watch with no commitment? Try Under the Dome tonight. ---

It's being billed as a series, but CBS' Under the Dome is more like a miniseries, which is exactly the way non-cable networks should approach summer-scripted shows: Don't dangle a multiple-seasons promise you'll never keep, just tell one great story and get the hell out. The 13-episode Under the Dome, as has been beaten into your media consciousness by now, is an adaptation of a Stephen King novel about a small town suddenly trapped under a mysterious, impenetrable dome—no way out, no way in; let the manic-panicking commence.
King already laid out the great story, and pilot director Niels Arden Oplev (the original Girl With the Dragon Tattoo) delivers in the retelling with tense pacing and above-TV-average F/X. Even Twilight refugee Rachelle Lefevre, as the local newspaper editor(!), can't ruin this. Just forget The Simpsons Movie and roll with it.