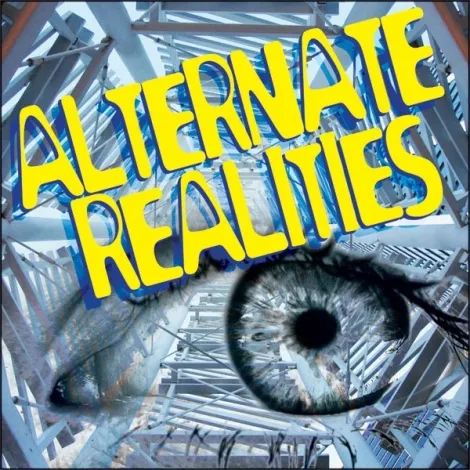 Court filings in a case against the founder of Qwest Communications allege that the NSA sought mass quantities of customers' records even before 9/11.---
Top of the Alty World
"NSA Uses 'Terrorism' to Justify Mass Surveillance That Started Long Before 9/11"—Boulder Weekly
The U.S. Supreme Court has struck down a key element of the Voting Rights Act—Mother Jones
For two years, the White House has waged a secret campaign urging employees to be on the lookout for leakers and whistleblowers and report on their behavior to superiors.—Democracy Now!
Big-oil companies are divesting from alternative energy and betting big on riskier development projects.—Rolling Stone
Top of Alty Utah
Conservative think tank the Sutherland Institute released a report calling for alternatives to the selection of school-board candidates.—KUER
Salt Lake City Mayor Ralph Becker talks about the airport renovation, sustainability and more burning municipal issues.--KCPW
Utah Democrats voted at convention to maintain the caucus system instead of moving to direct primaries.—Utah Policy
Rantosphere
Utah Political Capitol argues that UTA needs to reexamine its business model if it expects to grow and expand.
"Over the past three years, fares to ride UTA's buses and trains have increased dramatically – making them some of the highest in the nation. During the high gas prices in 2008, UTA imposed a 25 cent gas surcharge on its base $2 fare, eventually making $2.25 the base rate in May, 2011. Eleven months later, an additional ten cents was added to the base $2.25 and, a year after that rates went up once again by 15 cents, bringing the base rate for a single, one way, bus or TRAX trip to $2.50 – well above the national average of $1.50 and $1.87, respectively. This kerfuffle in pricing adds confusion to expense, alienating casual riders and enraging regulars—resulting in commuters relapsing back to auto travel or other options."—Utah Political Capitol
The Long View
Salt Lake City Weekly profiles a local dumpster diver to learn the art of living off the waste of others.
"I wanted to meet a real Utah dumpster diver. Not a "freegan"—someone who chooses to live off of free crap—but someone who does it because they have to. And that's how I ended up driving around Midvale at one in the morning with a guy I'd met on Craigslist. Chris Forbush, who'd posted an ad calling for people to join in on some after-dark dumpster quests, doesn't come across as your stereotypical dumpster diver. To be honest, I'd still would've been expecting a trustafarian with dreadlocks, maybe wearing a faded Umphrey's McGee T-shirt. Instead, Forbush is a tattooed bro who rocks a shaved head and black T-shirts. He looks as if he would be more comfortable on the set of Rob Dyrdek's Fantasy Factory than in a dumpster."—Salt Lake City Weekly