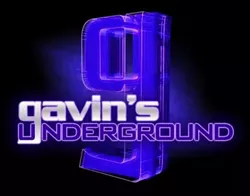 There are a lot of clothing retailers and designers in the state looking to make a name for themselves, but beyond the occasional charitable event, not many do it to help others beyond themselves. --- That's not to be disparaging in any way, but it is true; many designers are in the industry to make a career, and there isn't a large percentage of flourishing first-timers who give back. Which makes the company I'm talking about today unique.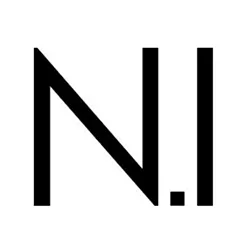 N.I Clothing is a line based out of Salt Lake City that has based its business model around being a for-profit cause-based company, utilizing a percentage of its profits to aid children's education. The company may only be a year and a half old, but it's fully committed to working with charities that work directly with programs based in the U.S. and Africa. Today, I chat with the founder, Nash Iorg, about the line and the work the company is doing to benefit youth education. (All photos courtesy of N.I)
Nash Iorg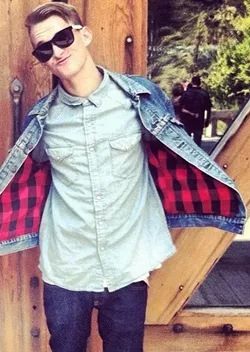 Gavin: Hey, Nash. First thing, tell us a little bit about yourself.
Nash: I am from Murray, all 22 years of my life. I am in the exciting journey of getting married to an amazing girl. I love my family, and I am a workaholic; I need to always be doing something productive that is going to take me to that next level. I don't watch movies, I LIVE LIFE.
Gavin: What made you take an interest in fashion, and what were some early influences on you?
Nash: The route of it all that made me interested in the fashion industry was as a young'un growing up, I always wanted to have the best clothes out and look better than everyone else. One day, I sat looking at all my clothes and broke them down -- how would I change them, how can I make them better? My early influences in the fashion industry: I was, and still am, a huge follower of Pharrell Williams, someone who was and still is a big part of the fashion industry, from modeling and being a part of BAPE (A Bathing Ape) to running his own line, Billionaire Boys Club -- all about being different, standing out, and pushing it to the next level. As a brand, something that really caught my eye was G-Star Raw denim; the difficulty to the denim, the cuts, dies and quality.
Gavin: Did you make any T-shirts or other apparel growing up?
Nash: I guess having some hippie parents, I was all about tie-dying shirts and going through that process. Then after 8th grade, sewing was a game changer, where I started to alter all my denim to make the fit for my legs. After people started seeing my jeans and finding out how I did it, I started to charge everyone in high school to alter their denim for them.
Gavin: How did you go about teaching yourself how to make shirts and accessories?
Nash: Going through and learning how to make the shirts and products for my company is always fun. A lot of the drive came from the passion I have behind it; I know passion is the route that will always take you to where you want to be in whatever you do. I am always learning and making sure on all products we are always improving. I know as a company we can always do more and do better. So, I am still learning every single day how to take it to the next level.
Gavin: When did the idea come about to start up N.I Clothing, and where did the name come from?
Nash: The idea was created after going through a huge self-development and spiritual time. Initially, the name of the company, N.I, came from my initials. Moving forward and having a few on board with the company, we kept growing and one day we just transformed into a company that stands for Nothing's Impossible. We are all about living your life as nothing's impossible and chasing your dreams.
Gavin: What was it like putting the company together at such a young age and creating it to be a cause-based for-profit business?
Nash: Putting the company together has definitely been difficult, as I would imagine with any company. I don't spend my time or money going to do standard activities, as others my age, but I spend my time and money to make me productive in building my company, my relationships and my life. A lot of my passion routed from making a difference in people's lives in some way; any way we can, I wanted to do it. I know by giving I shall receive, so I always choose to give.
Gavin: How did you go about choosing designs and patterns for all your wares?
Nash: That's a tough tough question to ask where the inspiration comes from specifically. I would have to say the designs and patterns come from life, walking through life's experiences and patterns and shapes we see everyday.
Gavin: Where did the idea come from for the bullet necklaces and what they represent to the company?
Nash: The idea initially with the bullets is that for every bullet sold, we were giving back proceeds to the World Peace Corps; something that is complete opposite purpose of the bullet, to be different.
Gavin: As part of the nonprofit status, what made you decide to give money back in the form of kid's education?
Nash: Giving back to further kid's education for us is huge and has a big meaning in the company, where we see the importance of knowledge -- not just traditional schooling, but we see the power of art, music and finding people's passions so in life they can do what they love to do.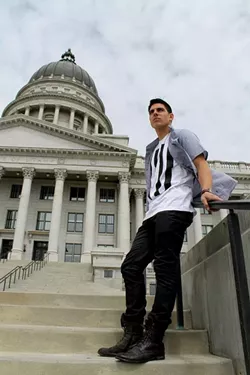 Gavin: How did you go about choosing the charities you work with, and which ones do you donate to currently?
Nash: The charities we work with honestly just popped up in front of us. We definitely want to put a lot of focus to give back to our land in the United States -- we know that there are kids out there unable to get proper education and we want to change that.
Gavin: What kind of an impact have you seen so far from your contributions?
Nash: The impact and difference is amazing to see! A charity we work with, Action In Africa, works on schooling in Africa, and they just got back from the trip we funded and I have heard amazing feedback!
Gavin: You started the company over a year ago. What has it been like for you watching it grow locally?
Nash: Honestly, watching the company have massive organic growth here in Utah has been amazing, to see that my hometown supports the company 110%. Knowing the people support you gives you more drive to push out and expand. The best feeling is when you are driving around or people send you pictures of cars or customers representing N.I.
Gavin: Are you looking to branch out into local retail, or will you mainly stick to an online shop?
Nash: We definitely are wanting to branch out to local retailers, and have some moves in the works. As of now, online markets are doing really well for us, but we are beginning to push the retail game. And who knows? One day, a N.I shop will pop up downtown.
Gavin: What are you hoping you achieve with N.I over the next few years, and where do you see the line going?
Nash: Over the next few years with N.I, I see a lot of growth for the company from investors to retailers and who knows what --an N.I retail store. Being a part of a company where everyone involved in life as nothing's impossible and have passion and fun for what they do, I know the possibilities are endless and know we are going to create a BANG.
Gavin: What can we expect from you over the rest of the year?
Nash: N.I is going to push hard on quality and work of designs; be sure to notice us popping up more and more, from retailers to events to stickers. Keep your eyes out and live as Nothing's Impossible.
Gavin: Is there anything you'd like to promote or plug?
Nash: N.I will be at Twilight Concert Series this year, as well as every Park Silly Sunday Market. Check us out online at our website, Instagram, Facebook, Twitter and YouTube.



| | | | |
| --- | --- | --- | --- |
| Follow Gavin's Underground: | | | |