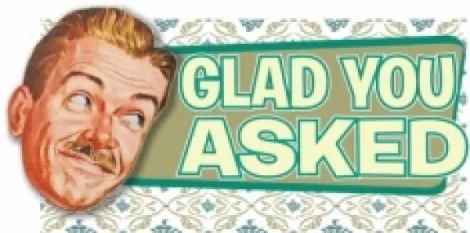 Dear GYA, I never got accepted to Hogwarts and I never got over it. Since then, I have been pining over what could have been if only I had been able to pursue my passion for wizardry. Now that Google Street View has mapped out Harry Potter's world, I haven't left my house, or my computer screen, in days. Please help. – Morgan Draffonbill, Lehi ---
Morgan, The first step in getting over your rejection from Hogwarts is to get out of the house. I know that right now, perusing the streets of Utah doesn't seem like much compared to shopping on Diagon Alley, but here are a few fun ideas to get you out of your muggle-funk:
Nothing cures the blues like watching a movie about someone who is worse off than you are. Rose Wagner Performing Arts Center is hosting a free screening of 127 Hours. Maybe you didn't get into the school of your choice, but the main character in 127 Hours has to cut off his own arm. The screening begins at 7 p.m.
If that sounds too depressing, here's a lighter option: The hit musical Spamalot is playing at The Ziegfeld Theater in Ogden. The show starts at 7:30 p.m., tickets are $12-$15 and you can get them here.
Musical theater not your thing? A collection of Edward Burtynsky's photographs of industrial places around the world is currently on display at the BYU Museum of Art. The museum is open from 10 a.m.-9 p.m. and admission is free.
For a complete list of today's events, click here.