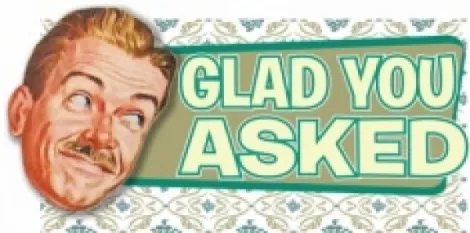 Dear GYA, With the royal baby expected to come into the world this Saturday, I haven't been able to eat or sleep. I'm just too excited -- the baby could be here at any moment! It's safe to say I have royal-baby fever, and I think it's worse than the case of royal-wedding fever I had. Is there anything that will give me a reprieve from this? I'm not even British! -Victoria Stonewall, Orem ---
Victoria, babies are super-cute, and I'm sure the royal baby will be adorable. However, you need to keep in mind that you're not related to this baby at all ... and you're an American, damn it; those Brits have no authority over you now! Anyway, there's a lot going on today, and I'm sure you'll find something to cure you.
For something that will remind you just how wonderful Utah is, check out Saturday's Voyeur, SLAC's musical satire consisting of all things Utah. The show starts at 7:30 p.m. and tickets are $33-$55.
Nothing will cure up royal-baby fever quite like The Hale Theater's production of Guys and Dolls. The play is set in the 1920s New York underworld, where gangsters and gamblers rule.The curtain goes up at 7:30 p.m. and tickets range from $16-$18.
If you're not into musical theater and want something that really rocks, catch Peter Murphy at Urban Lounge. The doors open at 9 p.m. and tickets are $25. Ours opens the show.
For a full list of today's events, click here.