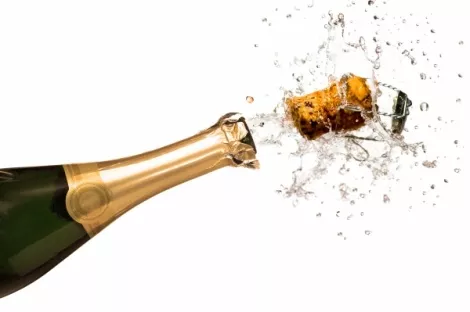 On the last Sunday of each month, chef Franck Peissel and sous chef Robert Perkins team up to create a unique Champagne brunch at Franck's restaurant. --- This Sunday, July 28, is the next bubbly brunch. 
Brunch entrees at Franck's are a la carte, and range from $15 for lemongrass pancakes with coconut syrup and mango confit to $28 for sous vide Waygu steak & eggs with cream biscuit, black-truffle cream, potato gallette and brandy-shallot emulsion.
Other options include Snake River Farms Kurobuta pork belly with organic berry-bacon salad and Parmesan crouton & fried egg ($20) or "Toad in a Hole" with sous vide egg, brioche French toast, housemade duck "ham" and fingerling potato crisps ($22).
If all of those dishes sound good to you, there's a full-menu tasting option for $45.
And, of course, there will be plenty of bubbles, bubbles, and more bubbles. It's not called "Champagne brunch" for nothing!
Brunch is served from 10:30 a.m. until 2 p.m.. Reserve your spot online at Francksfood.com or by calling 801-274-6364.