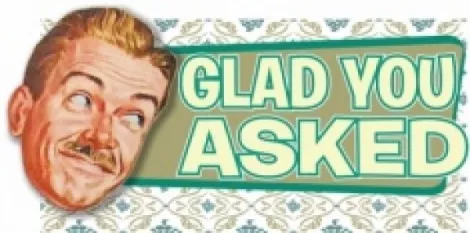 Dear GYA, With New Hampshire becoming the final New England state to legalize medical marijuana, I find myself questioning why I live in Utah. I can't even buy my mixers at the liquor store, and now, all of New England can light up with a prescription. One might say I am green with envy. Before I pack my bags and head east, please, remind me why I live here.—Alex Botwin, Salt Lake City---
Alex, I understand how hard it is to live in such a conservative state, but there are plenty of fun things for you to do right here in Utah. Now, hopefully, you don't have to drive all the way to New England for some enjoyment.
You may not be able to get a marijuana prescription, but you can still enjoy some reggae at the Woodshed. The jammin' starts at 8 p.m., ladies get in free and men get in for $5.
And, don't forget that the one reason we all love Utah is because of the outdoor experiences readily available in our own backyard. There are summer rock-climbing clinics at Weber State University that only cost $5-10, last all day and welcome all interests and skill levels.
Another way to enjoy the Utah culture is to appreciate our rich history. BYU's Museum of Art is displaying a reinstallation of its exhibit Shaping America: Art and Identity. The museum is open from 10 a.m. until 9 p.m., and admission is free.
For a complete list of today's events, click here.