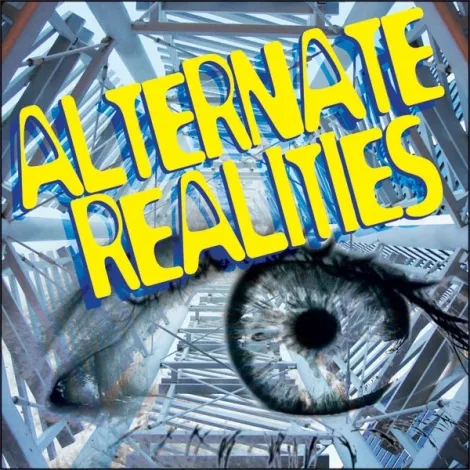 A U.S. Senate insider speaks out about the battles to rein in President Barack Obama's use of domestic surveillance.---
Top of the Alty World
"Senate Insider Speaks Out: Ex-Wyden Staffer on Secret Laws, Domestic Spying and Obama's NSA Reforms"--Democracy Now!
While U.S. Attorney General Eric Holder spoke out against mandatory minimums in the War on Drugs, his comments were more symbolic than substantive.--Rolling Stone
Embattled mayoral hopeful Anthony "Carlos Danger" Weiner admitted he's still seeing a therapist at BuzzFeed Q & A forum.--BuzzFeed
Big pharmaceutical companies dole out big bucks to keep pseudoephedrine easily accessible, even though it also props up the meth trade.--Mother Jones
Top of Alty Utah
A state senator recalls hearing a company representative at a fundraiser talk about befriending the Attorney General's Office in case the company got in trouble with the law.--Utah Political Capitol
A former partner of indicted businessman Jeremy Johnson says he saw lots of money exchanged between Johnson and Swallow.--Salt Lake City Weekly
A Utahn's tragic story of texting and driving is part of a powerful new PSA documentary directed by filmmaker Werner Herzog.--Salt Lake City Weekly
Salt Lake County's GOP Chair is seeking the ouster of District Attorney Sim Gill after he found two police officers not justified in the shooting death of an unarmed, 19-year-old girl.--KUER
Rantosphere
CW's Scott Renshaw explores the often-used logical fallacy of "personal credulity," by which one dismisses an argument because they can't put themselves in the shoes of the person whose argument they're attacking.
"It's the nucleus of the epidemic of Other-ness that turns national debates into arguments over who must hate America, or hate black people, or despise those lower-class moochers, or want to strangle Baby Jesus in the manger just so we don't have to sing "Silent Night" in the school "holiday pageant." It can also be a strategy used cynically but oh-so-effectively by media outlets and politicians; demons are more compelling to people than gray-shaded conversations. We can sneer at those who do things or believe things we'd never possibly do or believe because it's uncomfortable to think about personal compasses that point in different directions than the north we know is true."--Salt Lake City Weekly
The Long View
Salt Lake City Weekly looks at the story of ex-con Robert Montgomery, who held multiple fundraisers for John Swallow and who sources say sought protection from Swallow from state and federal investigations.
"Companies that were invited to attend the fundraisers donated at least $27,750 to Swallow's campaign coffers, as noted on Swallow's campaign-disclosure documents. Montgomery says he paid for the costs of the fundraisers, including meals and raffle prizes. According to a former employee of Montgomery's business, Emmediate Credit Solutions, Montgomery spent roughly $2,000 on the fundraisers. But, neither Montgomery nor ECS was reported on Swallow's official campaign records. The purpose of campaign-finance disclosures is to give the public the chance to see how much a special interest gives a politician and decide for themselves whether the donation represents a show of support or a down payment on future back-scratching. The public can't make those determinations for themselves when donations aren't reported."--Salt Lake City Weekly