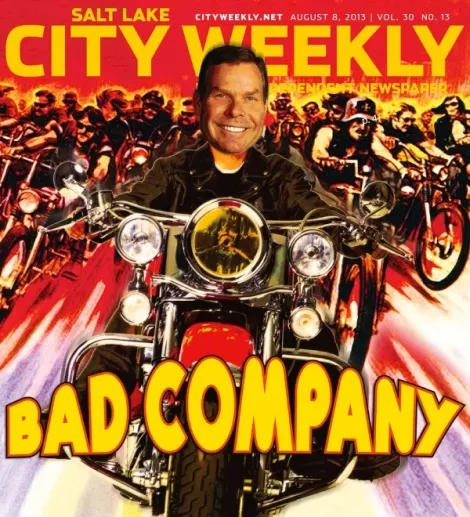 Swallow Files Part 2: In a memo sent in 2012 by Robert Montgomery of Emmediate Credit Solutions, staff were told that they would be fired if they mentioned John Swallow's name or "affiliation to this company" while on the phone with clients.---
Editor's note: This is Part 2 of The Swallow Files, a series of online and print stories examining notes, observations and overlooked elements of the ongoing Swallow scandal, as the Legislature begins its lengthy investigation into the attorney general's fitness as a public servant. See Part 1 here.

As City Weekly recently reported in the cover story "Bad Company," Montgomery's Emmediate Credit Solutions sells consumers credit-repair services, although, according to former employees, it did not follow through working on clients' credit, at least through the first half of 2012.
Former employees also say that Montgomery, the company's boss, met often with Swallow in 2012, when Swallow was campaigning to be Utah attorney general. Employees say that Montgomery even announced in a company meeting that having Swallow as an ally would keep the Federal Trade Commission off Montgomery's back.
While Montgomery threw at least two fundraisers for Swallow, Swallow never disclosed the fundraisers on his campaign records.
City Weekly obtained an ECS memo in which Montgomery says he doesn't want sales staff and company paralegals to drop Swallow's name. Employee X, a former ECS employee who asked to not be named, says the memo was in response to a salesperson saying over the phone to a client that Swallow and the Attorney General's Office did legal work for the company.
"Attorney General John Swallow is NOT our attorney!!!! DO NOT mention his name or affiliation to this company," the memo reads. "Attorney General John Swallow must not be mentioned in your phone call or it will result in immediate termination!"
The memo was created in the summer of 2012, and while Montgomery would not return comment on it, in an interview for the recent cover story, he said his "affiliation" with Swallow was just that of a business owner wanting to help elect a pro-business candidate.
"I wanted to build relationships in government to change the world and change the way our country and state is run," Montgomery said.