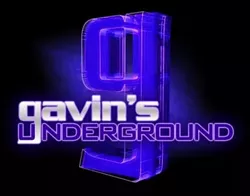 One of the longest-running locally made brews in the state may not be alcoholic, but it's got a place in a lot of people's hearts in Utah. --- Apple Beer has been sitting on shelves since the early '60s as a carbonated alternative to those seeking some kind of flavorful concoction that wasn't juice, soda or beer. The drink lasted for decades with little changes beyond the labeling, only recently revealing new flavors FIVE, looking to appeal to younger and more health-conscious people.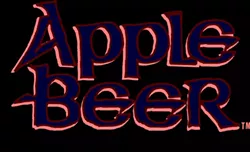 Today, I chat with third-generation employee and current sales director Jared Gaetz about the company and what it's up to today, as well as its new brews. (All pictures courtesy of Apple Beer.)
Jared Gaetz
Gavin: Hey, Jared. First thing, tell us a little bit about yourself.
Jared: I'm a local Utahn and grew up in Salt Lake City. I'm a huge University of Utah football fan and look forward to every season. I love spending time with my family and enjoy camping, fishing and hunting. Whether tailgating, enjoying recreational activities, or with the family, I often can be found with an Apple Beer in hand.
Gavin: Getting right to it, Apple Beer has been around since the mid-'60s. What's the history of the company prior to the '90s and its roots in Utah.
Jared: Inspired by some of the great beverage flavors my uncle discovered while living in Germany, in 1964, he founded Apple Beer in Salt Lake City. Apple Beer started with independent grocers and local restaurants and they have continued to be a key part of our success. Most longtime fans know Apple Beer from its classic can labels over the years, but we added glass bottles and a fountain option about 20 years ago, introducing our products to a whole new generation of fans.
Gavin: What was it like for you growing up with the company as a part of your family?
Jared: Apple Beer was almost always served at family events. Our celebrations never seemed complete until we had an ice-cold Apple Beer in hand. My grandmother's favorite treat was an Apple Beer float made with vanilla ice cream. It was definitely part of our family culture. I even served Apple Beer and Apple Beer FIVE at my wedding.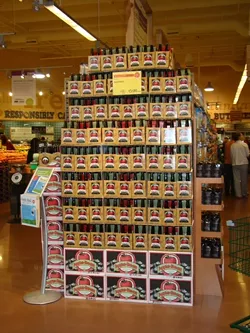 Gavin: When did you first take an interest in it and what made you decide to join up with the company?
Jared: I joke that I used to drink Apple Beer from my baby bottle, but that isn't too far from the truth. I have loved Apple Beer as long as I can remember. I have always enjoyed cracking open a cold Apple Beer and introducing newcomers to the product. I have a lot of confidence in Apple Beer because it is incredibly rare to find someone who has tried it and doesn't love the beverage. I believe my love of the product made for an easy transition into working for the company because I genuinely love this product. We provide an amazing beverage that we're really proud to share.
Gavin: Currently, you're the sales director for the company. How has it been for you taking over that role and having a hand in major decisions?
Jared: It's great to feel like you have a say in a company you care so much about. Taking over the roll of sales director has been great! I really love working hard every day to further the success of a product that I genuinely believe consumers will love.
Gavin: What's the process for making Apple Beer?
Jared: Apple Beer is a classic soft drink with a straightforward batching process. We like to keep things simple, mixing our natural flavors with pure cane sugar and clean-filtered water.
Gavin: Does the taste vary from batch to batch, or has it become so rigorous that every brew tastes the same?
Jared: We pride ourselves in the consistency of our production process. We've had 49 years to perfect it, and our long-term customers have rewarded us with their loyalty.
Gavin: Having been around for so many years and seeing competitors rise up, what kind of a challenge is it for you as a company to stay in the public eye?
Jared: We may not have a marketing budget similar to national brands, but our local roots and our great products have kept us growing every year. Apple Beer has become a tradition for generations of Utahns and we're proud of that relationship.
Gavin: You recently expanded with the acai berry and ginseng flavors. What prompted the expansion, and what was it like coming up with those recipes?
Jared: We've listened to the voice of many of our loyal consumers. Many people loved the product and wanted to enjoy that great taste with fewer calories. So, we decided to produce a crisp green-apple flavor that would maintain the high standard of taste our consumers are accustomed to. We had a great experience developing Apple Beer FIVE.
Gavin: Part of the focus was the five-calorie brew. How important was it to make it that way and essentially market it to health-conscious people?
Jared: It was very crucial, and the release of a great flavor with antioxidants and an energy boost were exactly what consumers wanted. Our goal was to create a drink with a unique profile that would appeal to more health-conscious Apple Beer fans, and it has definitely accomplished that. We have been blown away by the positive response!
Gavin: Do you have any plans for new brews down the road?
Jared: We're always exploring other possibilities. We hope to expand our offerings in the next couple of years.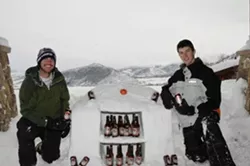 Gavin: Are you looking to expand as a company yet or are you guys good where you are at the moment?
Jared: We never stop looking for new distribution opportunities, both in the U.S. and abroad. We continue to grow in the Intermountain West and on the West Coast, and hope to move east in the coming months.
Gavin: What can we expect from you over the rest of the year?
Jared: Apple Beer FIVE has been a tremendous success, and due to the overwhelming response we have decided to make it available in cans. It will be available in the near future at local grocery stores like Harmons and Maceys, as well as special events all along the Wasatch Front.
Gavin: Aside from the obvious, is there anything you'd like to promote or plug?
Jared: Follow us on Facebook and Twitter. Not many people know this, but Apple Beer and Apple Beer FIVE are both gluten-free, caffeine-free, and are made with the finest ingredients. We believe that a product can be good for you, and taste great, too!
| | | | |
| --- | --- | --- | --- |
| Follow Gavin's Underground: | | | |